This summer I grew my first zucchini plant. This isn't the first time I've tried planting zucchini, but it is the first time I've successfully grown one. I hadn't really planned to grow any this year either, it was just a happy accident.
I was scouring through the plants at the garden centre trying to find some basil and was about to give up when I finally noticed a small pot off to the side. It was clearly labelled "basil" but whatever was growing in it was definitely not basil.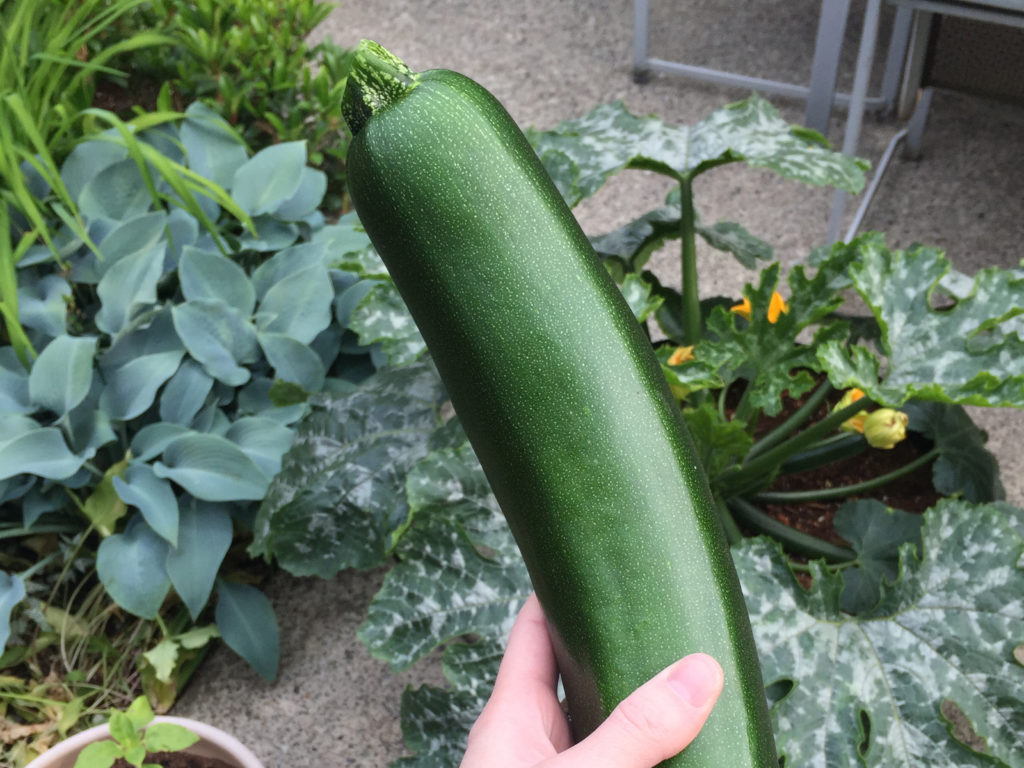 When I picked up the pot to inspect it closer I realized there was actually some basil growing on one half, but there was also a mystery plant on the other side. Since it was the only basil I could find I took it home and separated the plants putting the basil in my big herb planter and the mystery plant in another pot to see what it would turn into.
Not even two weeks later I had to re-pot said mystery plant into a much bigger container as it was growing so quickly. I finally realized it was a zucchini when the blossoms appeared and I've been overloaded with zucchini since.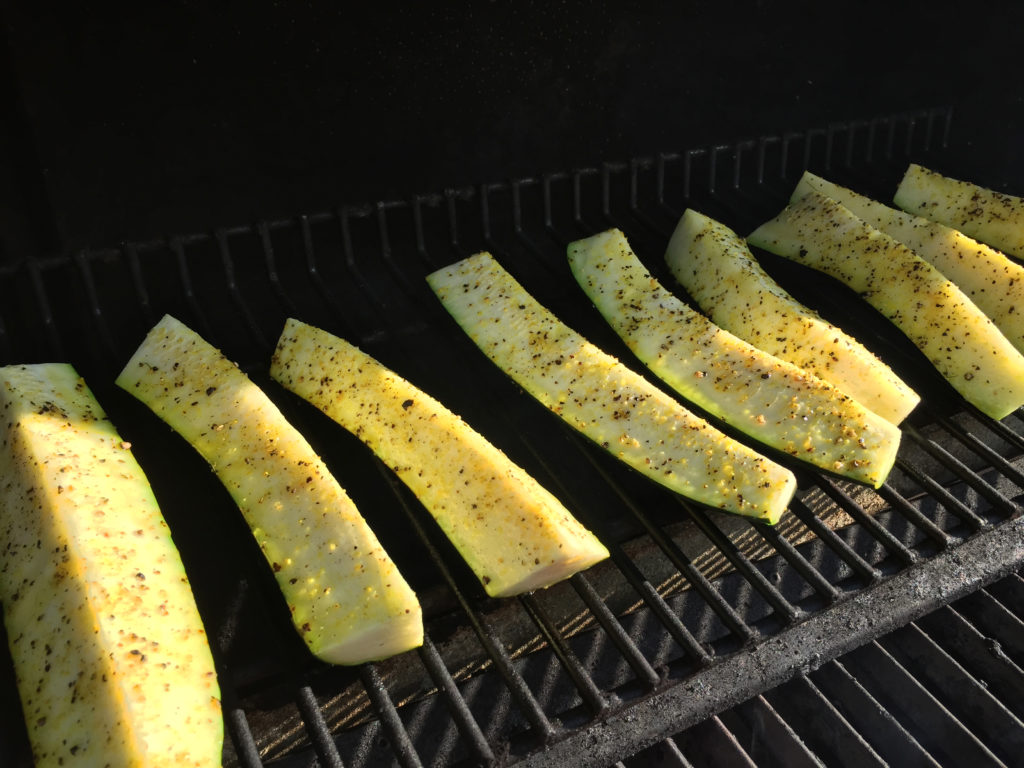 It's amazing how much one (not so little) plant can produce! I started looking up some recipes and opted to just throw some on the barbecue one night along with whatever else we were having.
I think this is now officially my favourite way to each zucchini.
---
Ingredients
Salt
Pepper
Lemon pepper
Olive oil
Zucchini
Method
Pre-heat your grill to a medium/medium-low heat.
Cut the top and bottom ends of each zucchini, then cut lengthwise into quarters. (If your zucchini is extra long, cut it in half first to get 8 pieces.)
Brush each piece lightly with olive oil and then sprinkle with salt, pepper and lemon pepper.
Place on the grill and cook for a few minutes on all 3 sides until tender.