I have eaten a lot of banana bread throughout my life and have come to appreciate that no two banana breads are quite alike. Some are very dense and rich, others are light and fluffy. Some bake with a crispy, sugary top and others are evenly moist all the way throughout.
That's just scratching the surface – start adding things like chocolate chips, slivered almonds, walnuts or strawberries and the possibilities are endless.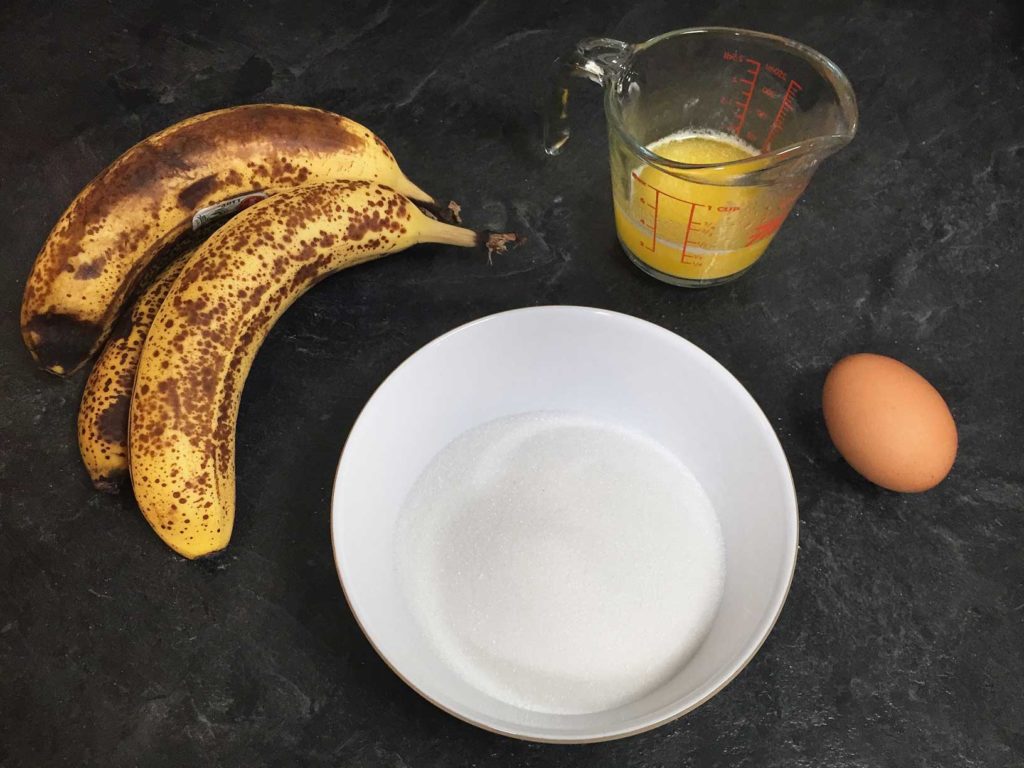 This particular banana bread is a light and fluffy one. The top forms an exquisite crispy sweet layer while the inside is incredibly moist and light. With other banana breads I like to barely mash the bananas so there are still some noticeable banana chunks throughout.
With this particular recipe, I would recommend mashing the banana more thoroughly as large chunks tend to sink to the bottom of the pan while baking. That's not necessarily a bad thing, I just prefer evenly distributed banana chunks.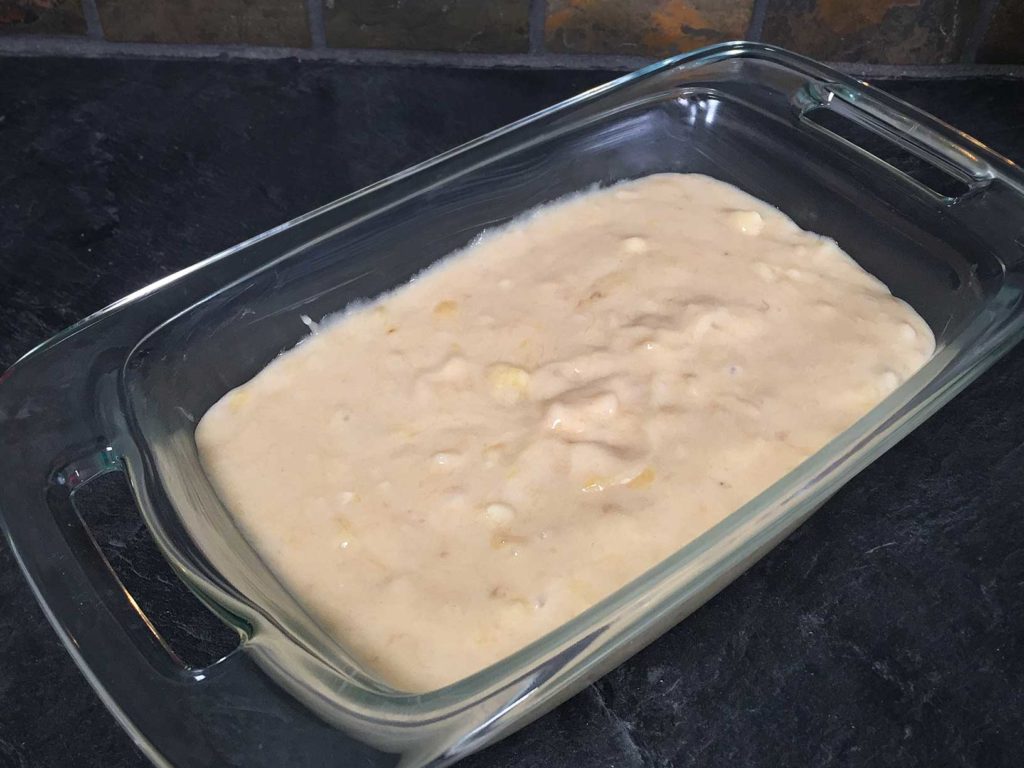 This recipe is ridiculously quick to throw together which is why I like it. You can mix it all up in one bowl then throw it in the oven and forget about it for an hour. Meanwhile you're house will start to fill with the most heavenly scent of fresh baked banana goodness.
I haven't tried this recipe in muffin form yet but I suspect it would be just as delicious!
---
bake time: 60 min  |  makes: 1 loaf pan
Ingredients
4 mashed, ripe bananas
1/3 cup melted butter
1 cup granulated sugar
1 egg
1 tsp vanilla
1 tsp baking soda
Pinch of salt
1 ½ cups all-purpose flour
Method
Preheat your oven to 350 F.
Grease the inside of your loaf pan.
Mash the bananas in a large mixing bowl.
Mix in the melted butter.
Add the sugar, egg, vanilla, baking soda and salt and mix until combined.
Stir the flour into your banana mixture.
Pour the batter into your prepared loaf pan (tap the pan on the counter a few times to eliminate any large air pockets).
Bake for about 60 minutes (closer to 70 minutes in my oven).
Remove from oven and set aside to cool.