This week I was asked if I'd be willing to make some cupcakes for a baby shower. At first I was thinking it would be pretty standard stock, just simple cupcakes with a pile of pink or blue frosting on top. Then I was told that the theme for the party was succulents, and all of a sudden these cupcakes got way more interesting!
I've not had a chance to practice a lot of my piping skills lately, so I was really excited to give these a try. Naturally, I went straight to Pinterest to get some ideas and I found a ton of amazing examples for reference.
At first glance, these little cacti look really fancy and complicated. However, when you look closely, they're surprisingly easy to make! Honestly, the most time consuming part is colouring all the frosting.
To start, mix up a giant batch of buttercream (I used a simple American style vanilla buttercream). Divide the buttercream into several bowls and mix some food colouring into each one to get your different colours.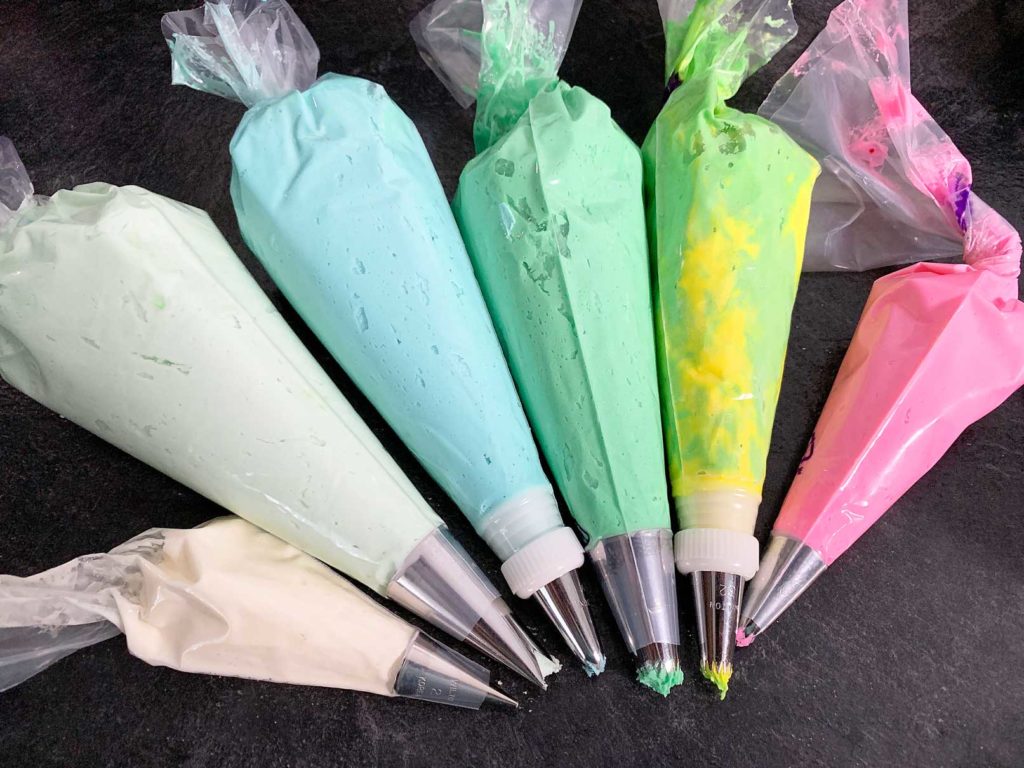 This bright green frosting I put into a bag fitted with a Wilton #4B piping tip. I used this one to pipe some short, round cacti.
These little guys are super easy to pipe. Just hold the tip perpendicular to the top of the cake and squeeze the bag! You can make them as big or as small as you like. I piped a big one and a small one side by side.
For my next style of cactus, I used a wilton #366 tip to pipe some little leaves. I've never actually used this tip before and it was really fun to try!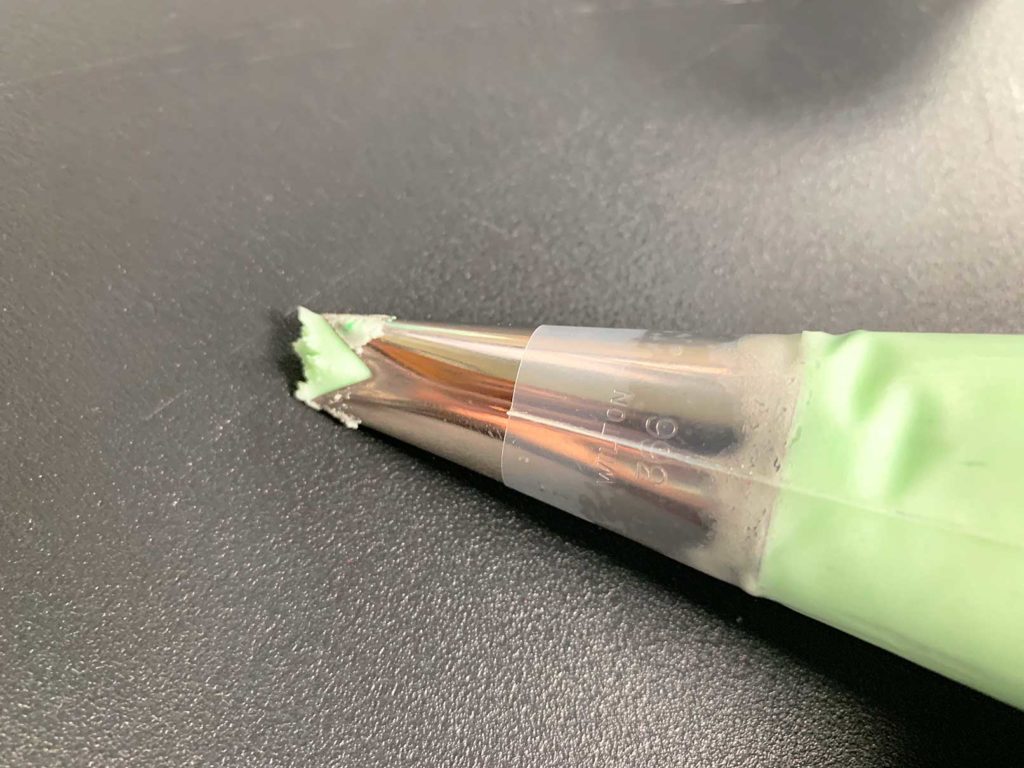 To make the leaves, hold the piping bag so that the "V" shape is facing sideways (not upwards).  Hold the tip still against the cupcake and give the piping bag a good squeeze. This will give you a nice wide base to the leaf. Pull the tip away from the cupcake just as you are releasing pressure on the bag. This is how you get the pointy tip at the end.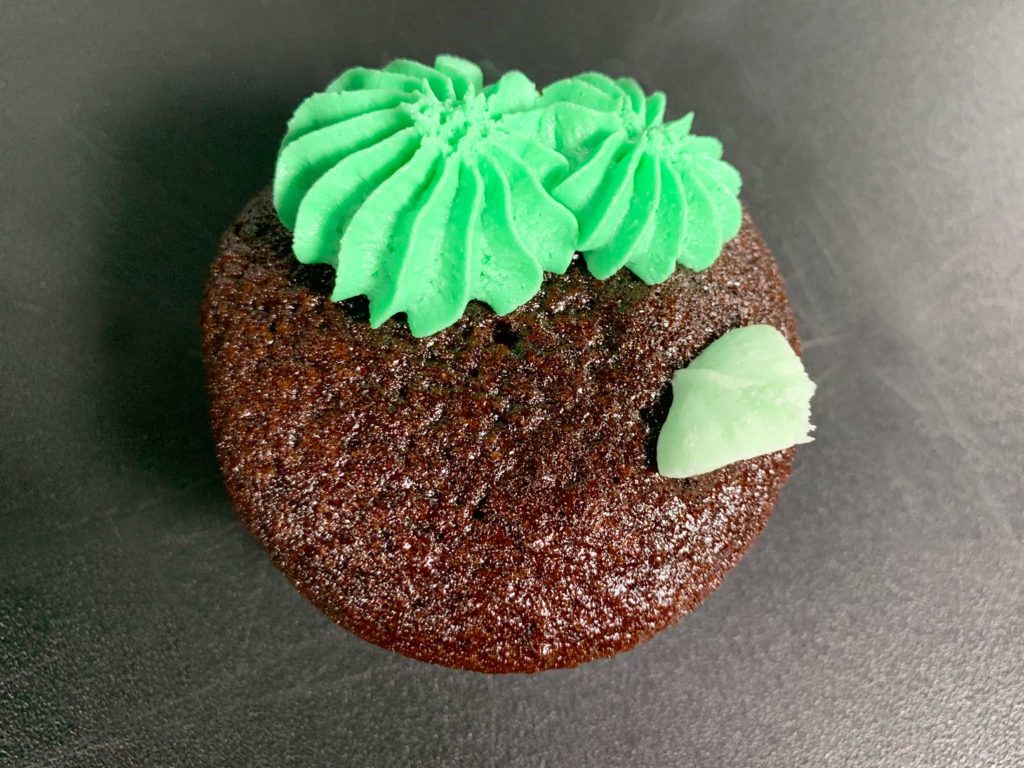 Keep adding additional leaves, working in a circular shape, from the outside in. Remember, the trick to getting a good leafy shape is to hold the tip in place while squeezing the bag, and then pull up as you release the pressure on the bag. Don't keep squeezing as you're pulling away.
For the third style of cactus, I used this #224 tip. This tip creates a really neat effect, and does not require a lot of skill or effort.
Hold the tip perpendicular to the cupcake. Start squeezing the piping bag, while making a tiny circular motion with your hand. The frosting will start to pile up into a big mound. Just keep piping until you have a little tower of frosting. You'll end up with this really fun curly edged cactus!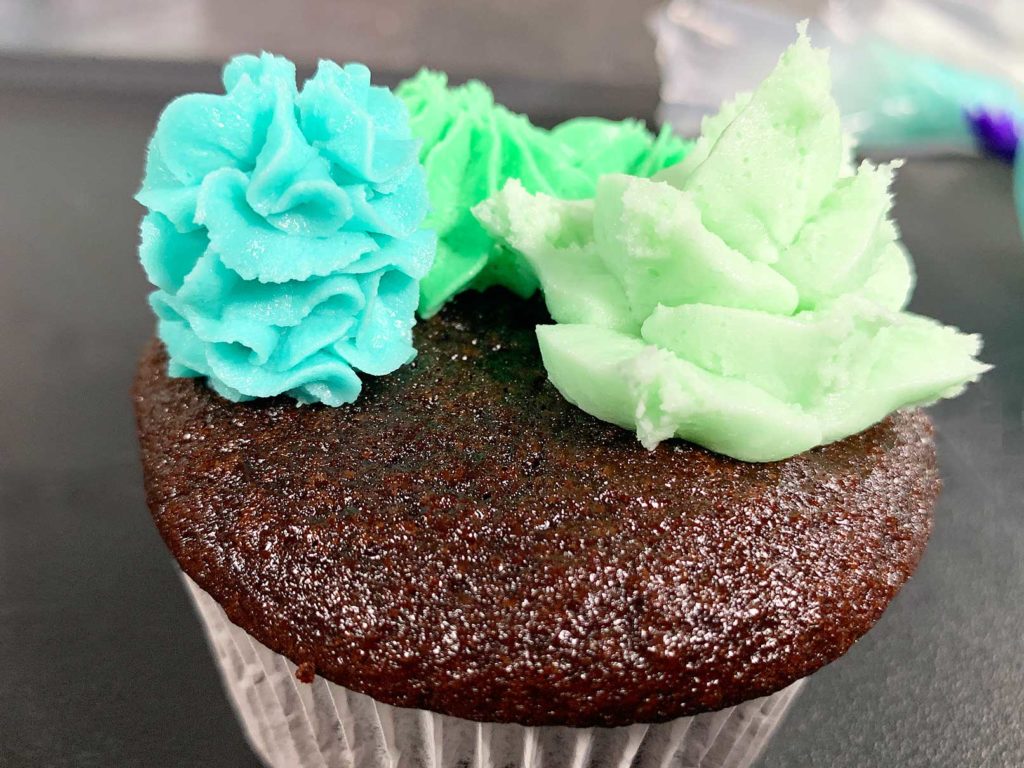 For the last cactus shape, I used a #32 tip (this is really just a smaller version of the first shape).  Instead of doing a straight green colour, I switched it up a bit and made this one two tone. To get this colour effect, I mixed up a little bit of yellow buttercream, and spread a few thin stripes of it on the inside of the piping bag. Then, I filled the bag up with green buttercream. When you start piping, your cacti will come out with a sort of yellow and green stripe.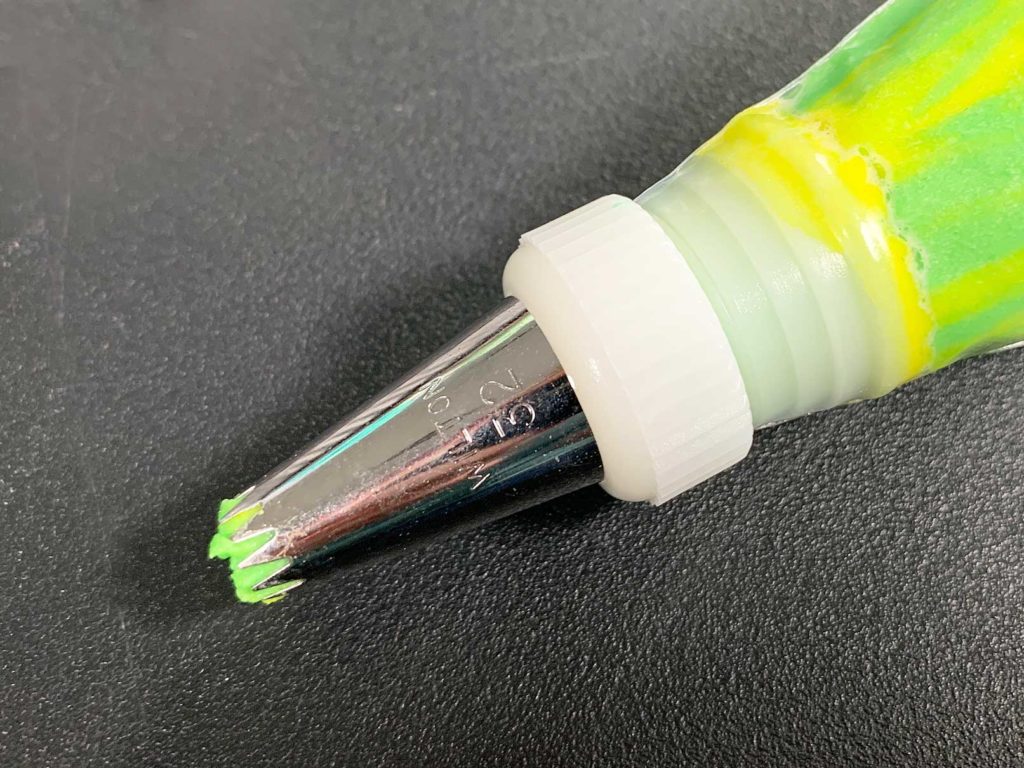 You can pipe these the same way as the first ones. I made them a little smaller to give a variety of scale and size. With all of these cacti, you can play around with the size and shape when you're piping them. It's kind of fun to make them all a little bit different.
Once you've got all your cacti and succulents piped, you can liven them up with some  little accent flowers. I used a #107 tip and some pink frosting for these.
Just adding one or two tiny flowers onto the top of a cactus adds such a nice contract against all the green.
For a final finishing touch, use a #2 tip to pipe in some teeny, tiny cactus spikes. I used straight white buttercream for this, with no food colouring added.
Just squeeze some little dots along the ridged edges of your cacti. When piping these spikes, I found that less is more. I only added them to one cactus on each of the cupcakes so they didn't start to look too speckled.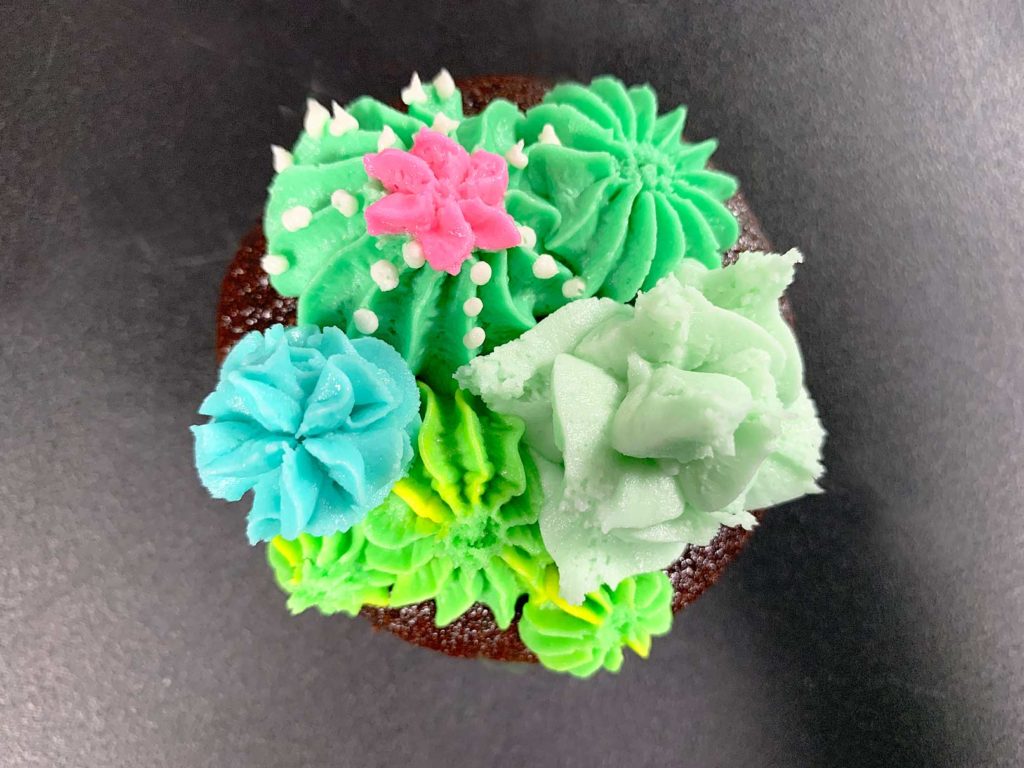 So there you have it! Creating a little army of buttercream cacti and succulents isn't really that hard. You can switch up the design a little bit on each cupcake to make them a little more unique. Try making each type of cactus in a slightly different size. You can go back and fill in any little gaps by piping some tiny baby cacti in between.