The beauty of lemon curd is that it tastes amazing on almost anything. It's delicious when used as a filling for cakes, but you can also use it as a filling for tarts, spread it on scones and pancakes, layer it in a parfait or trifle, or even have it as a topping on ice cream! The possibilities are endless.
What makes lemon curd even better is that it is ridiculously easy to make. I didn't discover this until recent years, when I wanted to use it for a cake filling, but I couldn't find any at the store. I decided to look up how to make it, which is when I found this recipe on Epicurious.
I thought it would be complicated, but instead I was blown away by the simplicity of it. It's so easy, there's really no excuse not to make it from scratch.
What I like about this recipe is that it is very lemony, and more tart than sweet, so it adds a nice contrast to desserts that already have enough sugar in them.
The recipe requires only 5 simple ingredients – lemon juice, lemon zest, sugar, eggs and butter.
To make the curd, whisk together lemon juice, lemon zest, sugar and eggs in a heavy bottom saucepan. (I used our frying pan since that's the thickest bottom pot or pan we have.)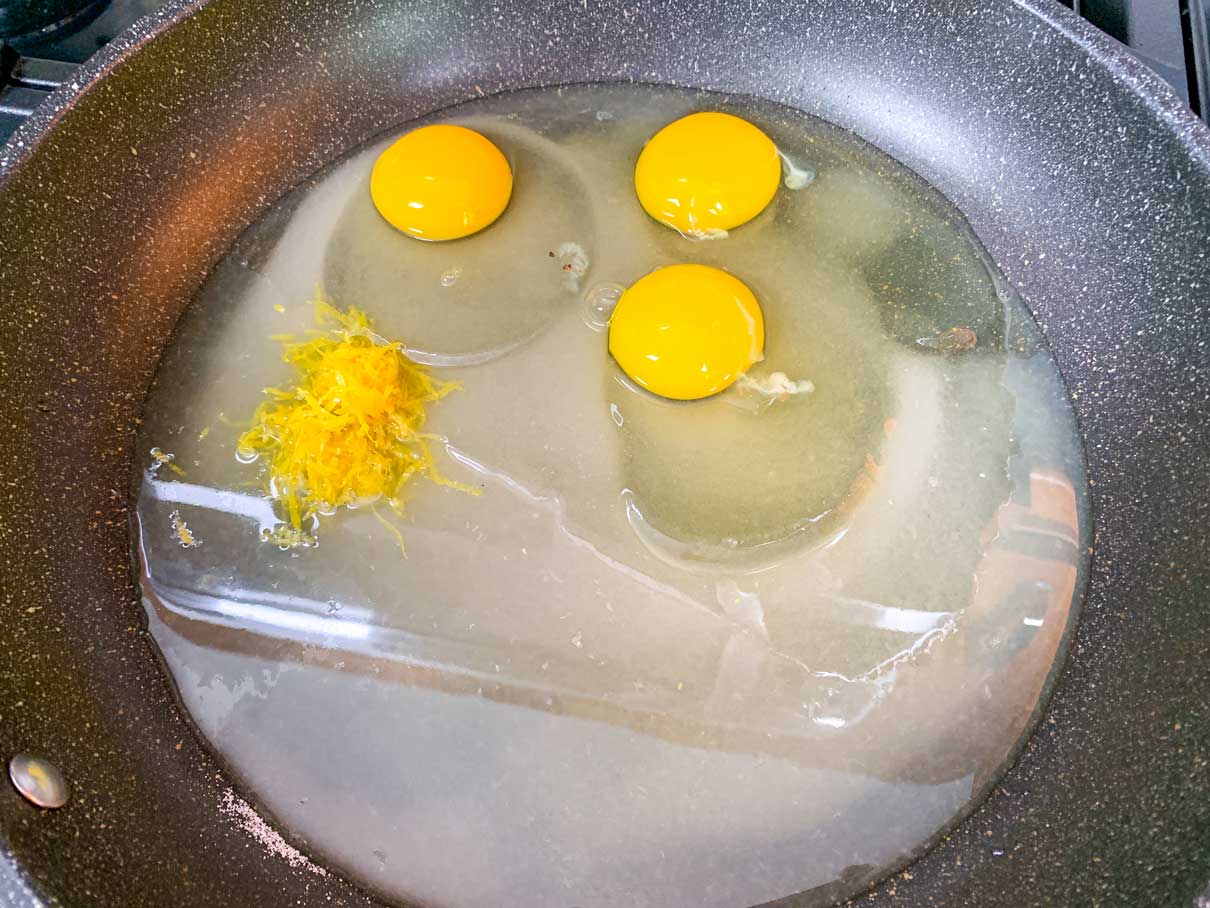 You could also cook the curd in a double boiler, which is what a lot of recipes recommend. The reason you want to use either a heavy bottomed pan or a double boiler, is that it prevents the eggs from cooking too quickly and curdling, as well as making it less likely for the mixture to burn.
When your mixture is whisked together, add the butter to the pan and cook over medium-low heat, whisking frequently.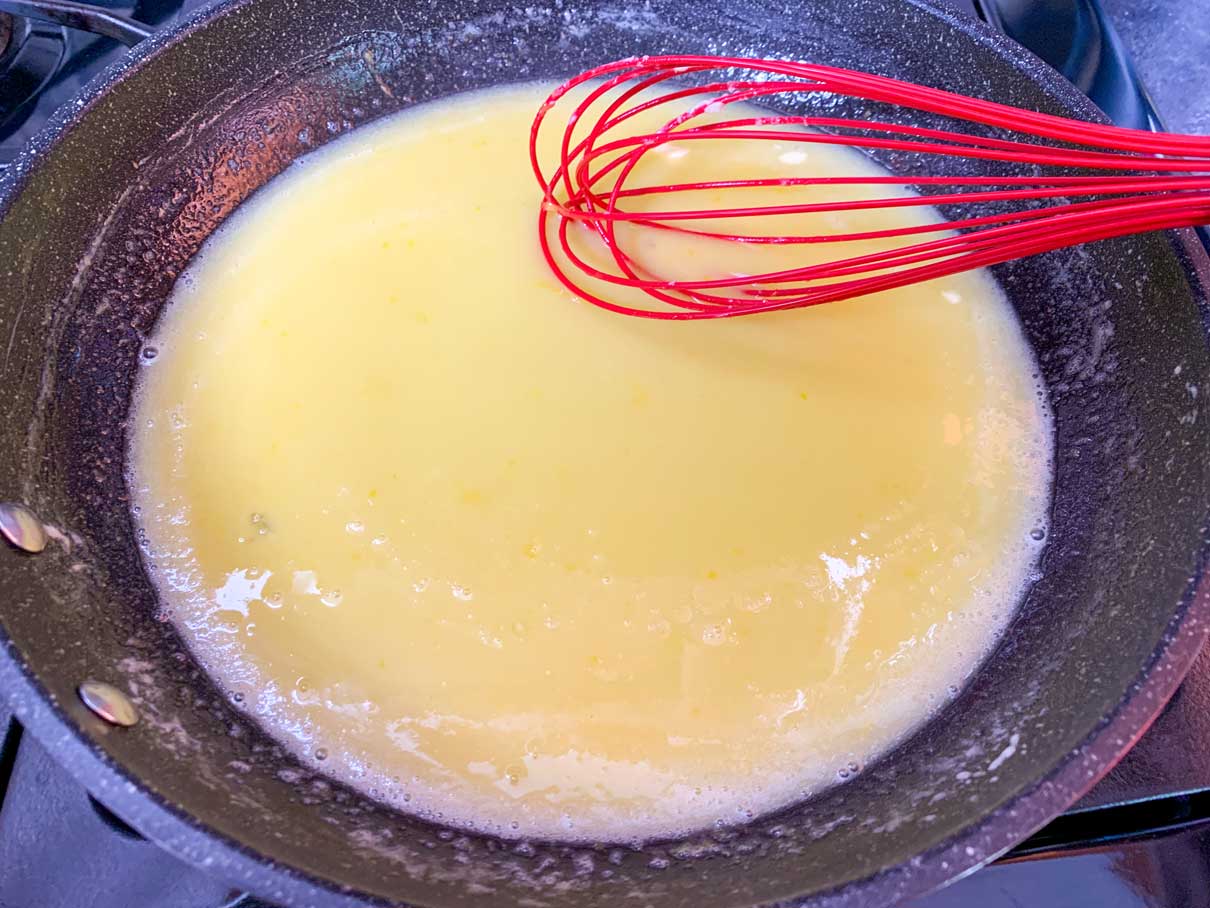 The mixture will start out runny and then thicken up all of a sudden when it reaches a temperature of about 170°F.  You'll know it's done because it will be thick enough to hold the marks from the whisk.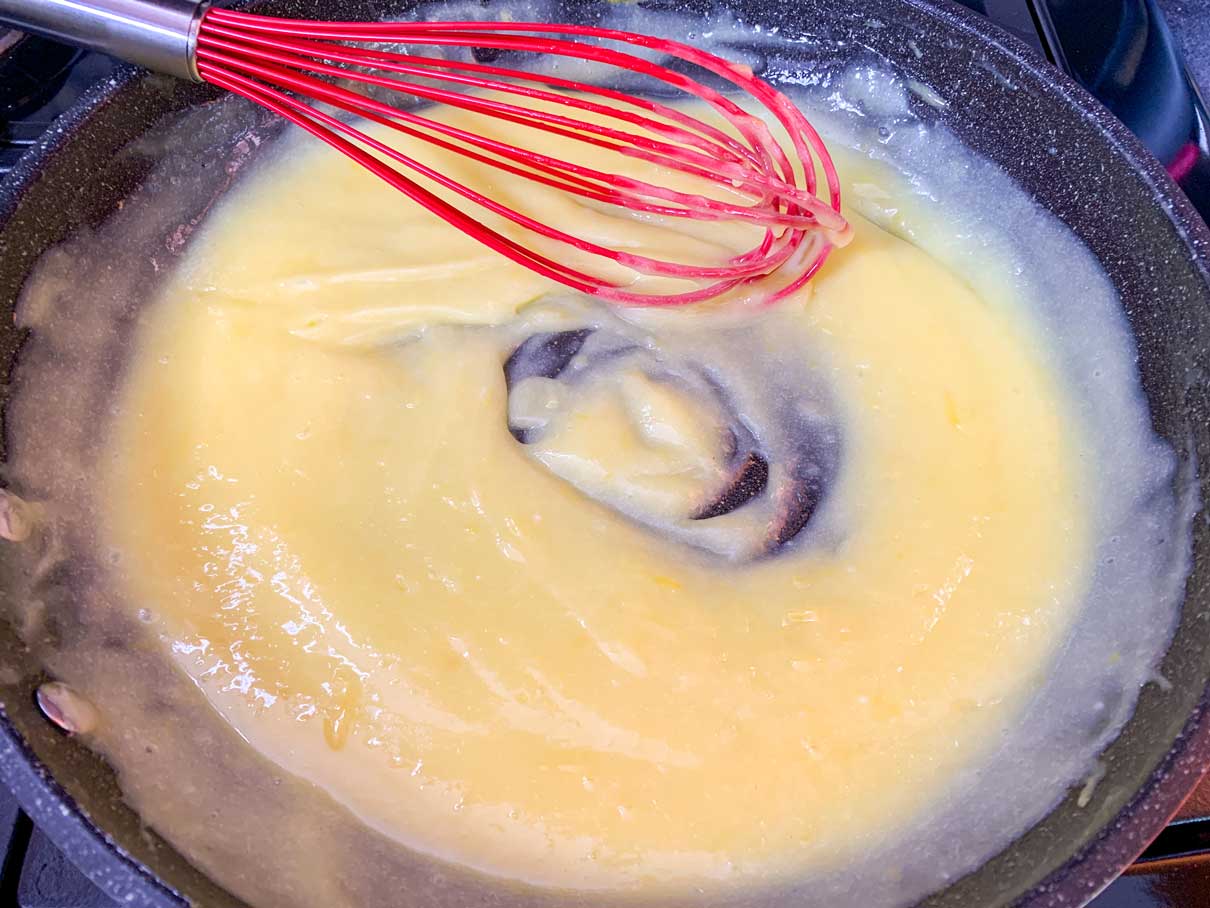 Transfer the lemon curd to a container and refrigerate until chilled. It will thicken up a bit more as it cools. It should keep for up to a week in the fridge.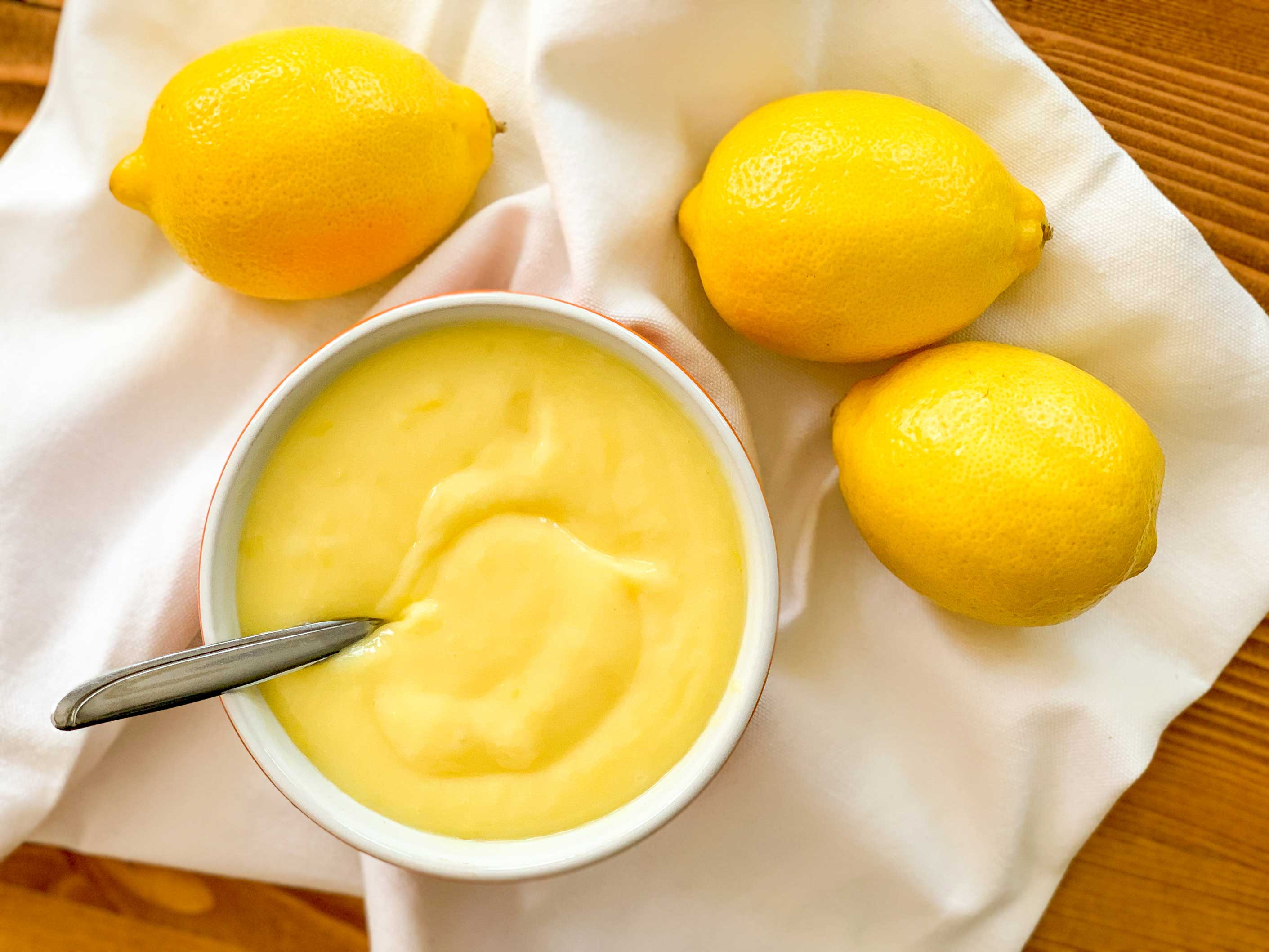 ---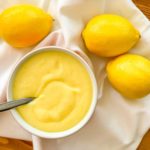 Print Recipe
Lemon Curd
This bright, citrusy spread is incredibly easy to make, and can be used as a filling for cakes and tarts, or as a topping on pancakes, waffles, scones, ice cream or just about anything else you can think of!
Ingredients
1/2

cup

fresh lemon juice

2

tsp

finely grated lemon zest

1/2

cup

sugar

3

large eggs

6

tbsp

unsalted butter

(cut into small chunks)
Instructions
Whisk the lemon juice, lemon zest, sugar and eggs together in a heavy bottom saucepan.

Add the butter, and cook over medium-low heat, whisking continuously, until the curd thickens enough to hold the marks of the whisk. (Curd should thicken at about 170°F.)

Transfer to a container and chill in the fridge until cold.
Notes
Recipe Source:
Epicurious
Lemon curd can be kept chilled for up to 1 week.