This week has been a hot one. I was out grocery shopping after work one day and I couldn't resist making an impulse purchase of a big box of popsicles. I didn't even wait until I was home before opening the box and eating one, hoping it would cool me down a bit on the walk.
I remember making homemade popsicles a lot when I was young, but it's not something I do much as a grown up. It seems kind of tragic. Popsicles are awesome! Why don't adults make and eat more popsicles? The only thing I can think of is that popsicles seem like a "kid's" treat, but this recipe changes all that!
These tequila spiked mango and pineapple popsicles are definitely meant for adults. In fact, there's a plethora of fun cocktail themed popsicles out there that you probably haven't heard of or tried yet! Here's your chance to try them out and jump start your love for popsicles again.
I found the recipe for these popsicles on Living Well Kitchen. They take less than 10 minutes to assemble and require only four simple ingredients – frozen mango, frozen pineapple, lime juice and tequila!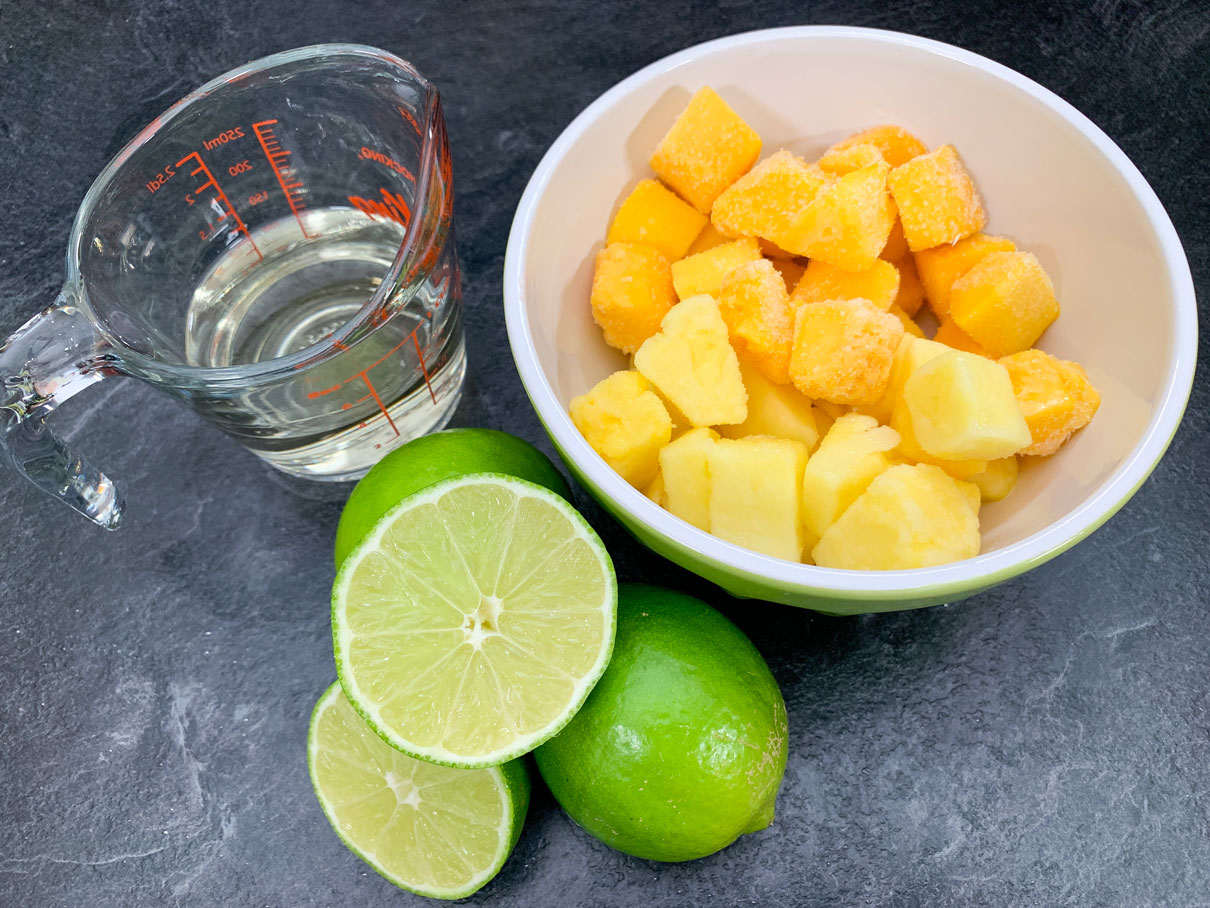 Just throw all the ingredients into a blender, and blend until smooth.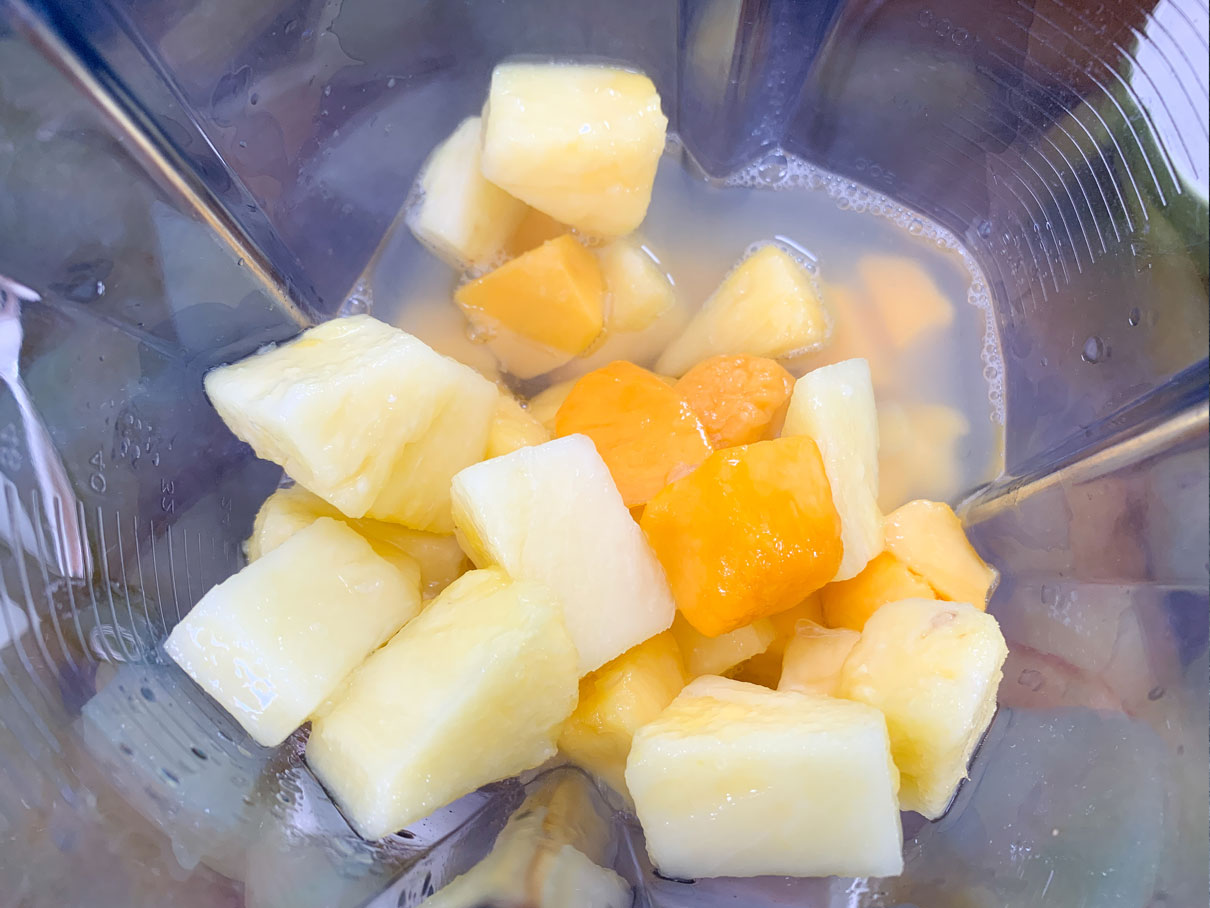 Pour the blended mixture into some popsicle moulds. I bought these great moulds on sale a couple of years ago. I like them because they come apart individually, but also have little notches on the side so you can connect them in a row. This way you can pull just one popsicle out the freezer without having to take out a whole tray.
The handle end of the stick also acts as a sort of drip tray, which is great for slow popsicle eaters. It can also be a bit annoying, because the tray is quite deep compared to the overall size of the popsicle stick, which makes it hard to slurp out the last part of the popsicle.
The recipe says to let the popsicles freeze for a good 6 hours. I tried to pull them out of the moulds at about 5 hours and they weren't quite frozen solid, particularly at the tips. Several of the popsicles broke, living the tips stuck in the bottom of the mould. I had to eat them rather quickly as they were melting fast. (Woe is me, right?)
If you can be patient and wait the full 6 hours, they will freeze solid as intended. However, if you really can't wait, you could turn these popsicles into more of a slushy drink by blending it with ice.
---
Print Recipe
Mango Pineapple Tequila Popsicles
Ingredients
1

cup

frozen mango

1

cup

frozen pineapple

1/2

cup

fresh lime juice

1/2

cup

tequila
Instructions
Throw all you ingredients together in a blender, and blend until smooth.

Pour the mixture into popsicle moulds and freeze for at least 6 hours.