These walnut cardamom crescents opened my mind to the aromatic wonders of cardamom. It was not a spice I had paid much attention to until I made these cookies and then I was hooked.
These cookies are beautiful in their simplicity. The flavours are uncomplicated and yet compliment each other so well. Plus, they look adorable rolled out into their little moon shapes.
Before you start mixing up your dough, you must remember one key step. Toast your nuts! It only takes a few minutes and makes such a difference to the flavour. Throw the walnuts on a baking sheet and toss them in the oven around 350°F. Let them bake for 5-10 minutes until fragrant.
If you can, toast your nuts whole and then chop them up after. I happened to buy already chopped nuts, so I toasted them in smaller pieces. You can still toast them when they're chopped, but you do need to keep a closer eye on them to make sure they don't burn.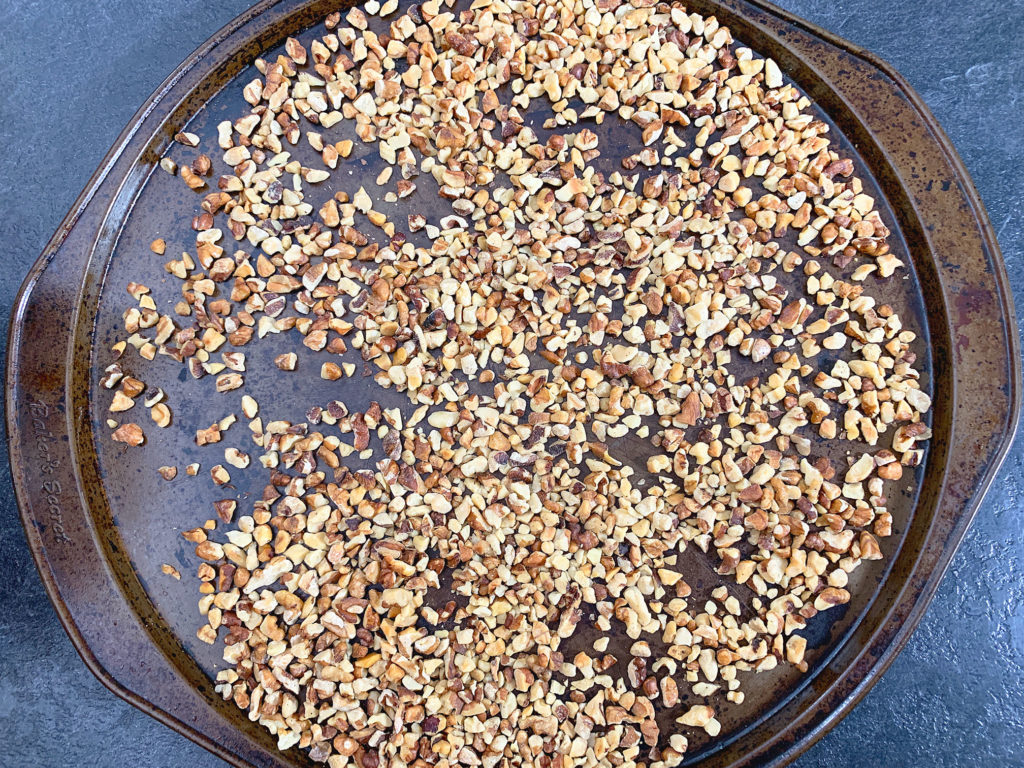 Allow some time for the nuts to cool down after toasting them. You don't want to add them to your dough while they're hot, otherwise your butter will get all melty. Once they've cooled, you can start beating together the butter and icing sugar. Add the almond extract and mix until well combined. Optionally you can also mix in a little bit of orange zest.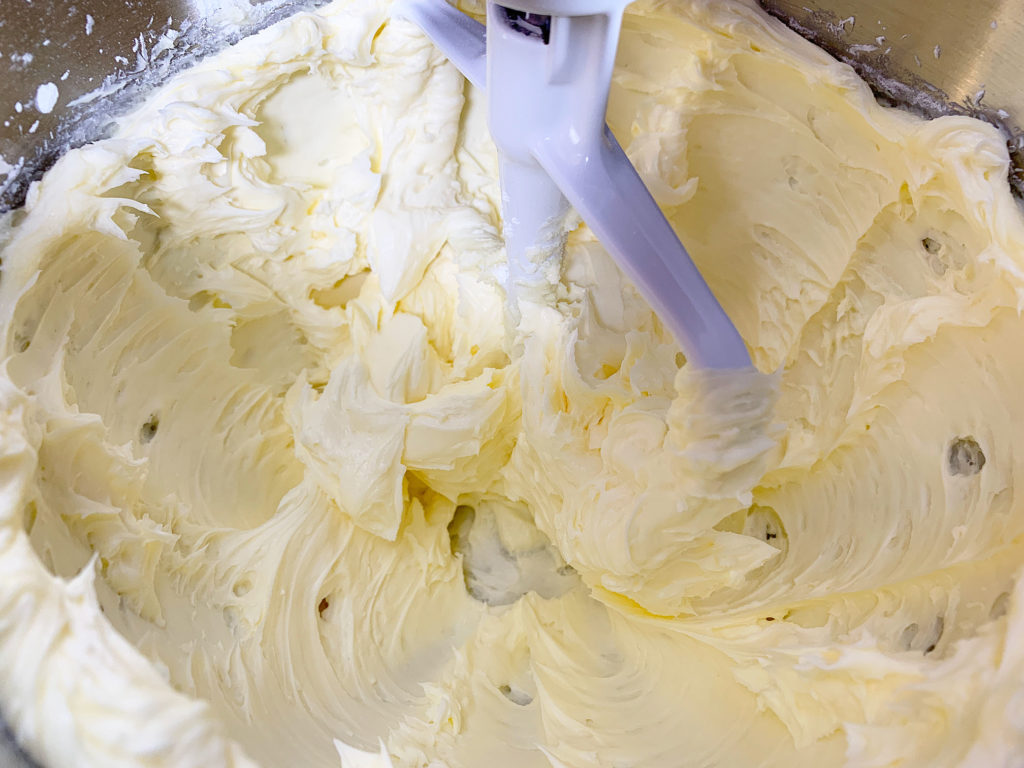 In a separate bowl, sift together the flour, cardamom and salt. With your mixer on low speed, gradually add the flour to your butter mixture, stirring until just combined. Stir in your cooled nuts. The dough will be soft and pliable.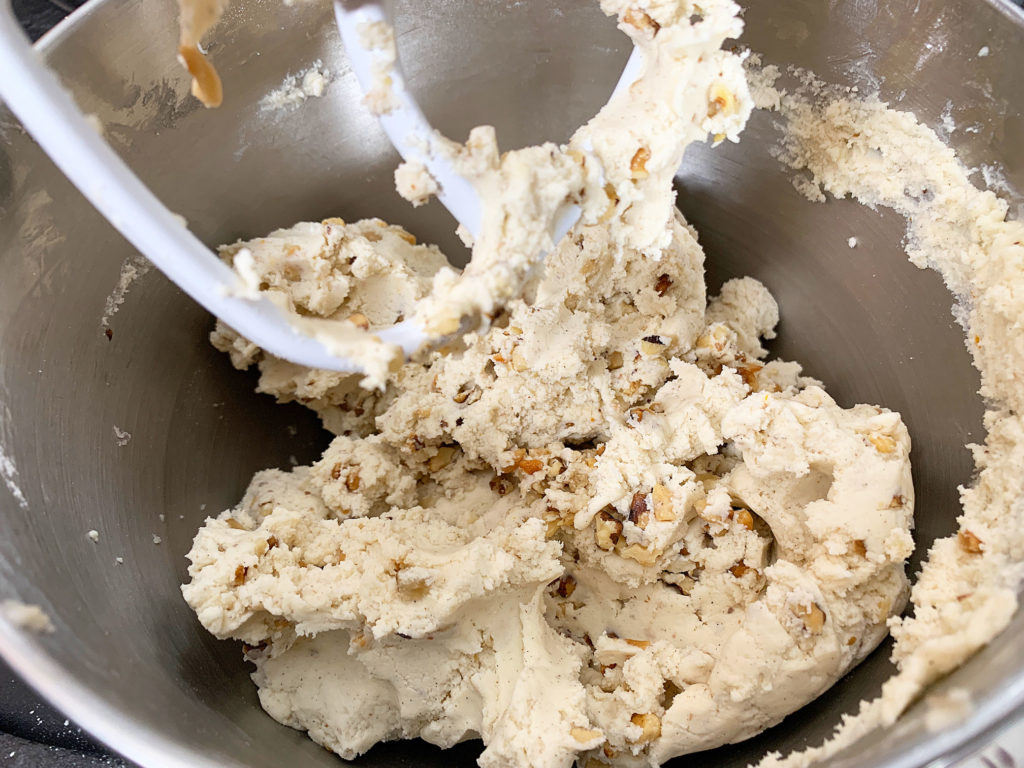 Take a small portion of dough and mold it into a crescent. I find it easiest to start out by roughly shaping the dough into a very short sausage shape, then shaping either end into points. Next, bend your pointy ended sausage shape slightly at the centre to complete the crescent shape. Shaping the crescents is a little tedious. If you're short on time, you can just roll the dough into 1 inch balls and they will bake just fine.
Place your crescent shapes a little more than an inch apart on a parchment lined baking sheet. Bake for 10-12 minutes until the bottom edges are just starting to turn golden brown.
While the cookies are still warm, roll them in icing sugar until thoroughly coated.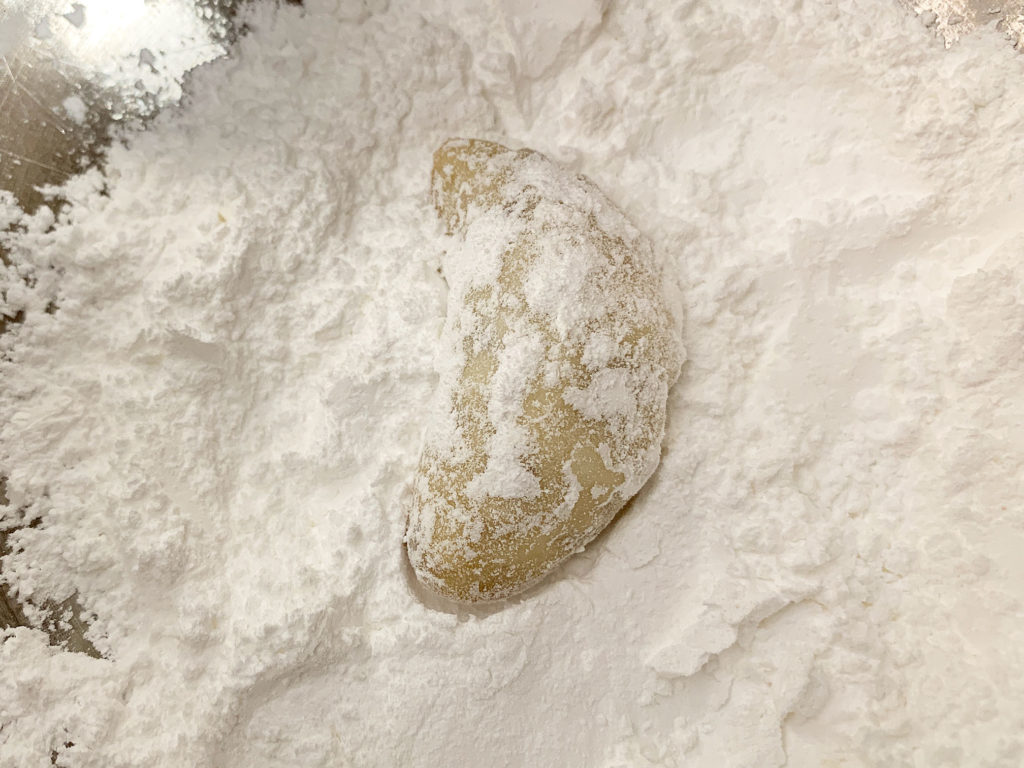 It's really tempting to eat these cookies when they're still warm and fresh from the oven. However, I prefer them when they have completely cooled, and the flavours have had time to settle. You should probably try them both ways just to be sure…you know…for science and such.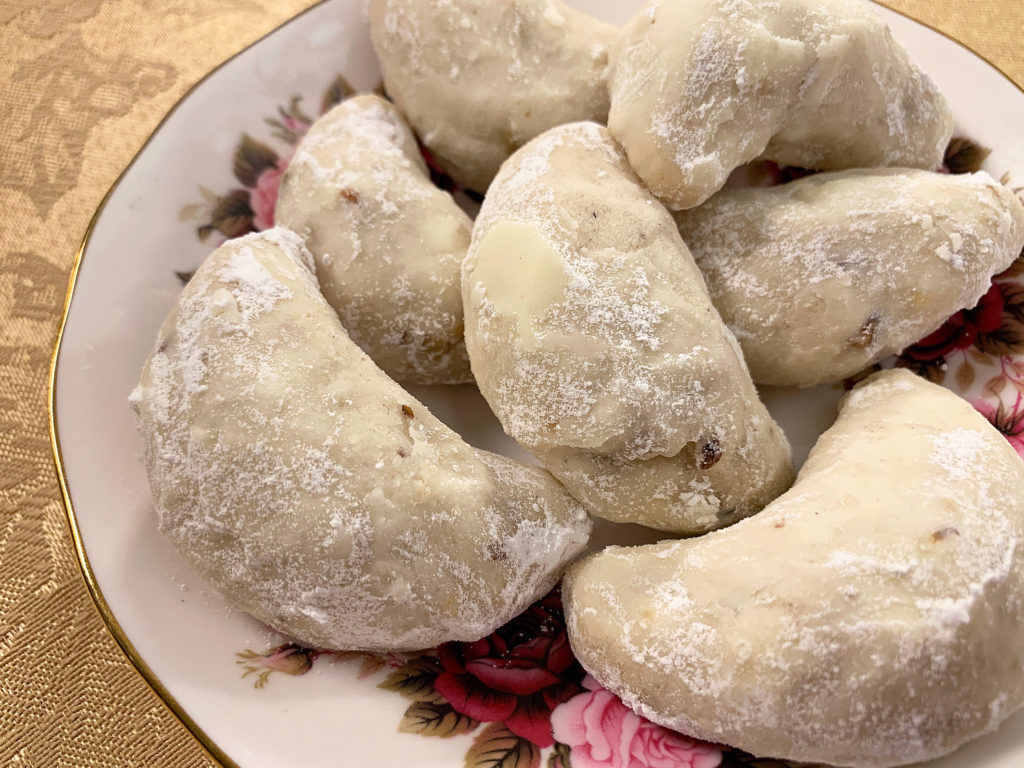 ---
Print Recipe
Walnut Cardamom Crescents
Subtle flavours of walnut and cardamom, with just a hint of citrus.
Ingredients
1

cup

butter

(softened)

3/4

cup

icing sugar

(plus extra for rolling)

3/4

tsp

almond extract

1/4

tsp

orange zest

(optional)

1 1/2

cups

+ 6 tbsp all purpose flour

1/2

tsp

ground cardamom

Pinch of salt

1/2

cup

chopped walnuts

(toasted)
Instructions
Pre-heat your oven to 350°F.

In a large bowl, cream the butter and icing sugar together until smooth.

Stir in the almond extract and orange zest.

In a separate medium bowl, whisk together the flour, cardamom and salt.

Gradually add the flour mixture to your butter mixture, stirring until just combined.

Stir in the chopped walnuts.

Shape roughly tablespoon sized scoops of dough into crescent shapes.

Bake on a parchment lined tray for 10-12 minutes, until the bottom edges are slightly golden brown.

While the cookies are still warm from the oven, roll them in a bowl of icing sugar to coat them.

Transfer the sugar coated cookies to a wire rack to cool completely.