On Friday we had a pumpkin themed potluck in my office. A number of people asked me what I was making, to which I replied "pumpkin snickerdoodles". I was surprised at the number of blank stares I received. Apparently a lot of people don't know what snickerdoodles are! If you are one of those people, don't worry. This post will explain everything you need to know.
A snickerdoodle contains neither snicker nor doodle. It's simply a cookie (usually made with butter, sugar, flour and cream of tartar) that is rolled in a cinnamon sugar mix and then baked.
I have eaten snickerdoodles before, but I'll confess this is my first time making them. I didn't have a lot of time to bake this week, and I've already made three lots of pumpkin pie this month, so I was looking online for a quick and simple pumpkin recipe. That's when I found this recipe for The BEST Pumpkin Snickerdoodles from Chelsea's Messy Apron. 
While I don't have much experience with pumpkin snickerdoodles, I still think the name (BEST Pumpkin Snickerdoodles) is quite accurate. These cookies are really good and very easy to make. I would certainly make these again.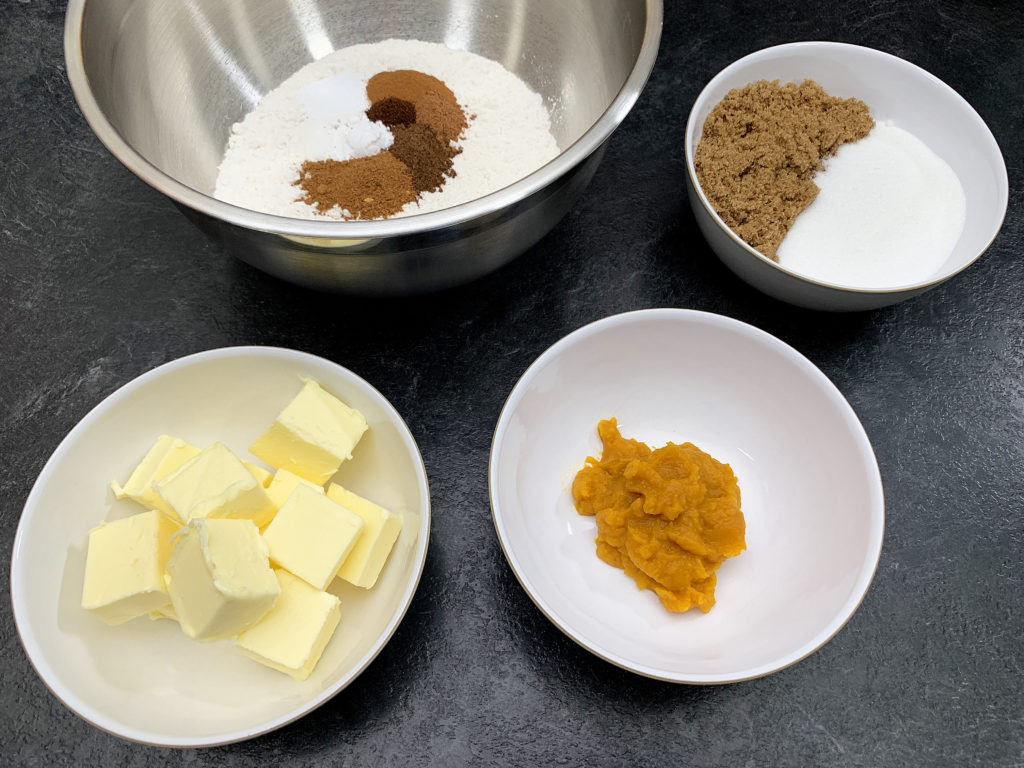 You start by mostly melting the butter until it's very soft and partially liquified. Then you mix in a combination of brown and white sugar until smooth.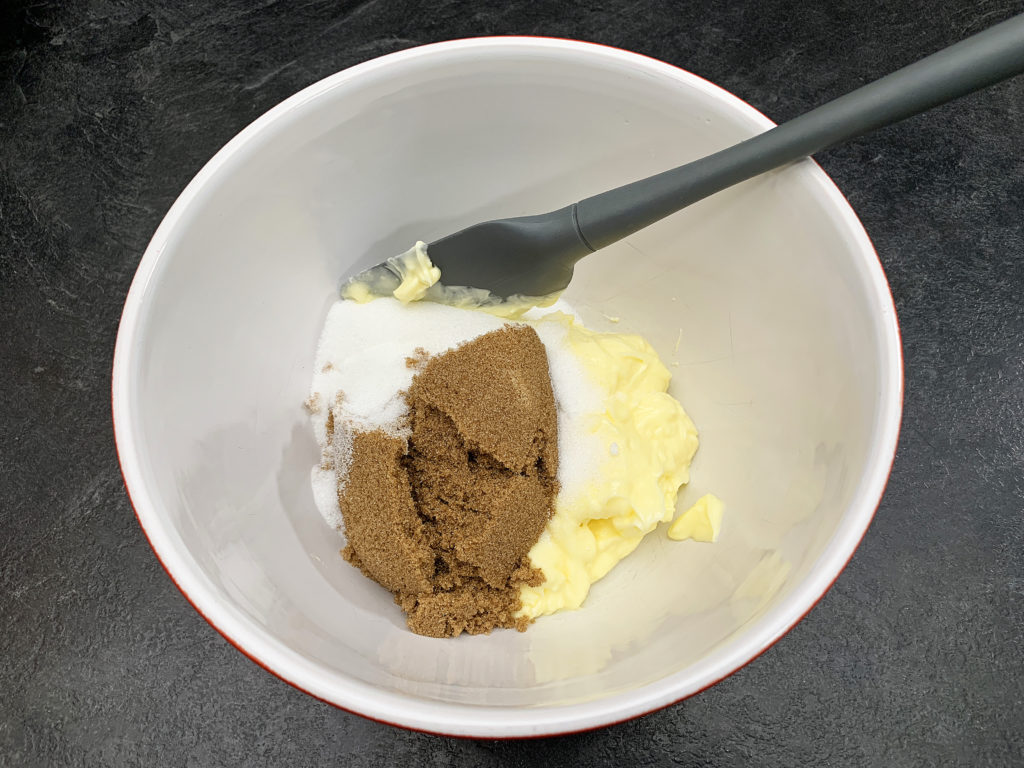 Next comes the pumpkin! This recipe only uses 6 tablespoons of pumpkin, so it's great for when you have a little bit leftover from another pumpkin recipe.
In a separate bowl, whisk together all the dry ingredients. This recipe uses lots of spices which I absolutely love. The only spice I didn't have on hand was pumpkin pie spice, so I ended up mixing my own combination in a separate jar. The mixture I used for this was:
2 tsp ground cinnamon,
1 tsp ground ginger
1/2 tsp ground cloves
1/4 tsp ground nutmeg
Those quantities gave me enough for these cookies, plus a little bit extra which I'll use up in some other baking.
Once all the dry ingredients are mixed together, add it to the butter/sugar/pumpkin mixture and stir it until just combined. Once it's mixed, you'll need to let it sit in the fridge for about an hour to firm up again.
When you pull the dough out the fridge, it will be quite firm. I've bent enough flimsy spoons over the years trying to scoop hard dough before I finally smartened up and decided to use an ice cream scoop. It makes scooping hard dough so much easier.
The original recipe recommends rolling these cookies into taller towers so that they don't spread out as much, resulting in thicker, softer centres. I tried this on the first batch that I put in the oven, and on the other batches I just rolled them into round balls, a little larger than an inch in diameter. I didn't notice much of a difference between the two methods, but it could be because I made my cookies quite small. The recipe says it yields 28 cookies, but I ended up with 52. I'm sure if I had made my cookies bigger, rolling the dough taller would be better.
My favourite part about these is rolling them in the mixture of sugar and pumpkin spice. The cookies look beautiful and glittery, and the sugar coating gives them this great crunchy texture which contrasts so nicely with the rest of the soft cookie inside.
The combination of spices in these snickerdoodles is really delightful. The pumpkin flavour is subtle, but as mentioned in the original recipe, the flavour seems to become more prominent on the second day…if you can make them last that long.
---
Makes:

50 small (28 large) cookies


Source:

Chelsea's messy apron
Ingredients
Cookie Dough
1 cup unsalted butter
2/3 cup white sugar
2/3 cup brown sugar
6 tbsp pure pumpkin
1/2 tbsp vanilla extract
2 3/4 cup all purpose flour
1 1/2 tsp cream of tartar
1/2 tsp salt
1 tsp baking soda
1 tsp ground cinnamon
1/4 tsp nutmeg
1/4 tsp ground cloves
1/2 tsp all spice
1-2 tsp pumpkin pie spice (if you don't have any on hand, see notes above on making your own)
Cinnamon Sugar Coating
1/4 cup white sugar
1 tsp pumpkin pie spice
Method
Melt the butter until very soft and partially liquified.
Mix in the white and brown sugar until smooth.
Stir in the pumpkin and vanilla until combined.
In a separate bowl, whisk together all remaining dry ingredients for the dough.
Add the dry mix to your butter/sugar mixture and stir until just combined.
Cover and chill in the fridge for about an hour to firm up.
Pre-heat your oven to 325°F.
Prepare your cinnamon sugar coating by mixing your sugar and spices together in a small bowl.
Roll the dough into round balls, a little larger than 1 inch in diameter (this yields about 50 small cookies. Increase the amount of dough for larger cookies). 
Place dough balls onto a parchment lined cookie sheet and bake for 9-11 minutes (DO NOT OVERBAKE).
Remove from oven and let cool for a few minutes before transferring to a wire rack.