Chocolate crinkles, also known as crackles, have been a staple in my Christmas baking for a long time. I love the way the dark chocolate of the cookie contrasts against the dusting of white icing sugar.
I remember the first few times I made these cookies, they turned out great. Then one year I digitized my recipes and I must have copied the ratios down wrong because the next time I made them they were nothing like I expected.
The crinkles didn't take on their usual dark chocolatey appearance. When they baked they were pale, thin and crispy, and the icing sugar absorbed into the dough during baking, so I didn't end up with those amazing high contrast cracks.
I still had a number of individuals claim that these were their favourite cookie, despite their unintentional appearance, so I continued to make them that way for years. This year I finally did some research and compared over a dozen cookie recipes to try and see where mine might have gone wrong.
I noted three main differences. First off, most of the recipes I looked at called for vegetable oil or shortening instead of butter. Secondly, most of them didn't call for extra chocolate chips, which is something I really enjoy about my original recipe. Third of all, all the recipes included cocoa powder, which my recipe did not include.
I ended up sticking with butter instead of vegetable oil, and still added the chocolate chips. The original recipe that I had been making all these years called for melting semi-sweet chocolate and stirring that into the batter to get the chocolatey dough.  So the only real change I made was replacing the melted chocolate for cocoa powder and the change was significant!
The cookies baked up way puffier, and the dough was much richer and more chocolatey. The icing sugar stayed on the surface of the cookie, giving that nice contrast, instead of melting away. I'm really pleased with the modifications and now these cookies have gone from being on my 'meh' list to my 'must bake!' list.
To start, beat your butter and sugar together until light and fluffy. Then beat in your eggs and vanilla. In a separate large bowl, sift together your flour, cocoa powder and baking powder.
Add the dry ingredients to your wet mix and stir until just combined. Your dough will turn from a creamy butter yellow to a beautiful rich chocolate colour.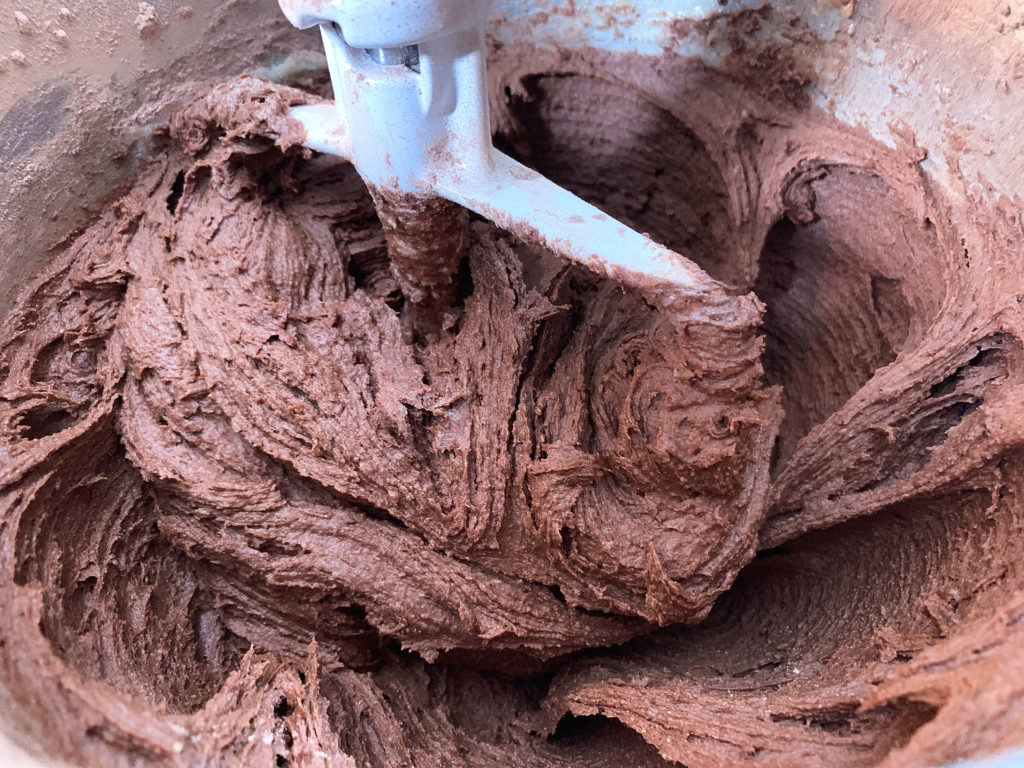 Now stir in your chocolate chips. The dough will be quite soft and sticky, so you will want to cover it and chill it for at least 2 hours, or overnight, before handling it.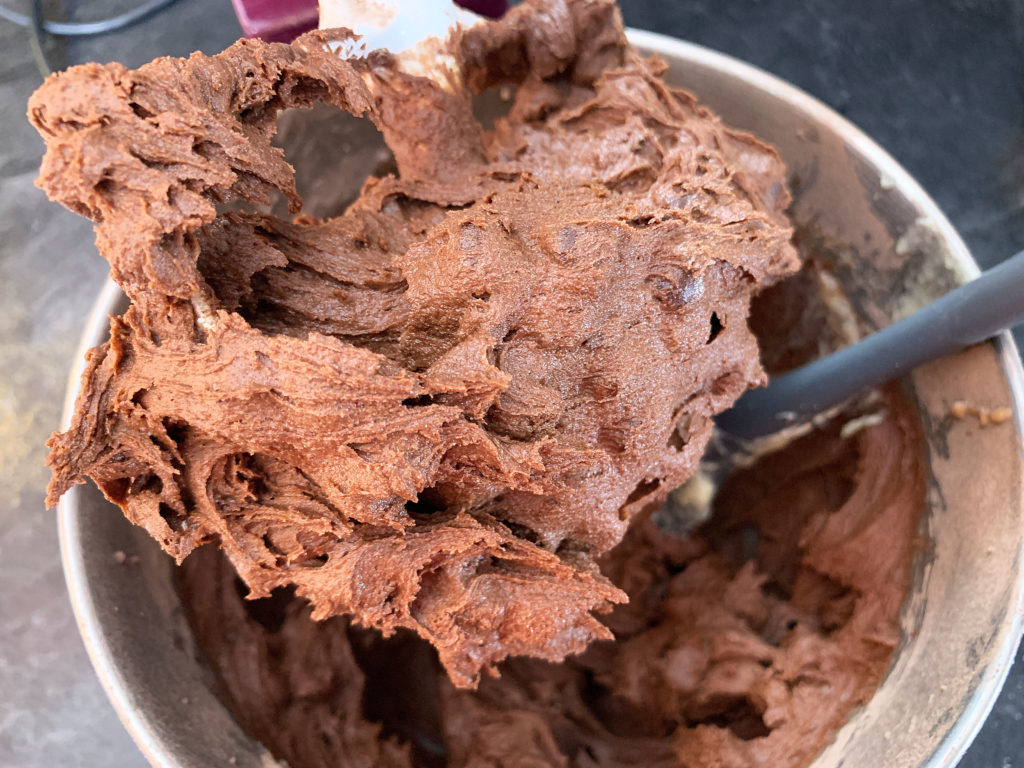 Once the dough is chilled, roll it into 1 inch balls. Roll the dough balls in icing sugar, making sure they are generously coated.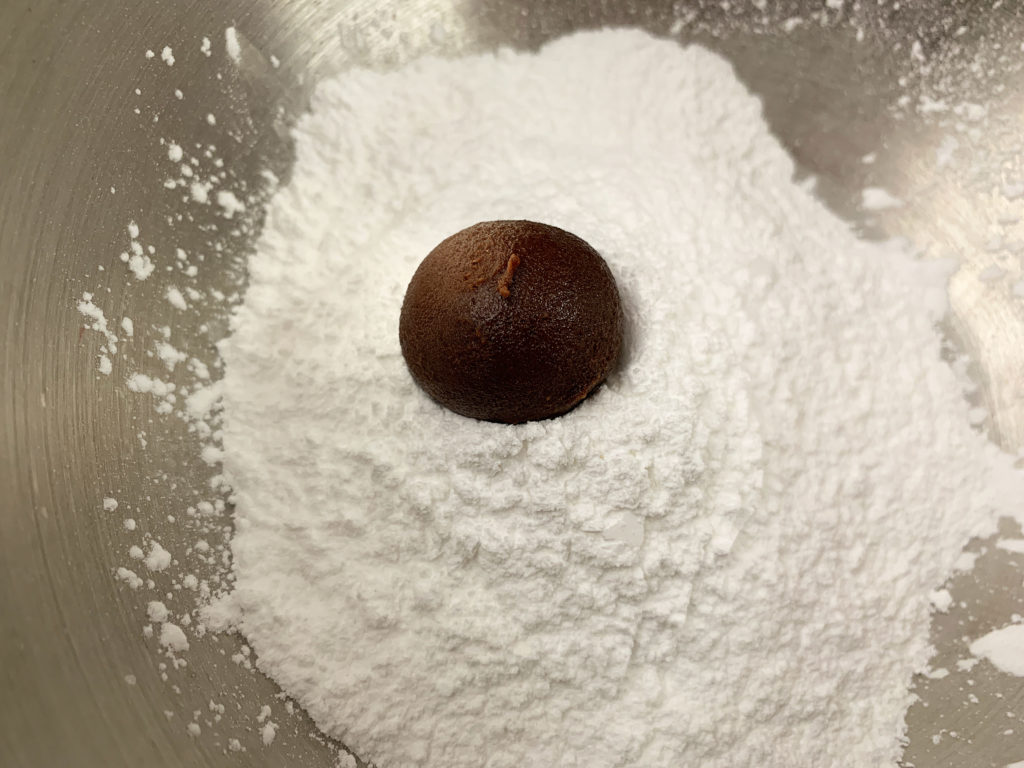 Place the dough balls on a parchment lined baking sheet 2-3 inches apart. Bake for 9-12 minutes.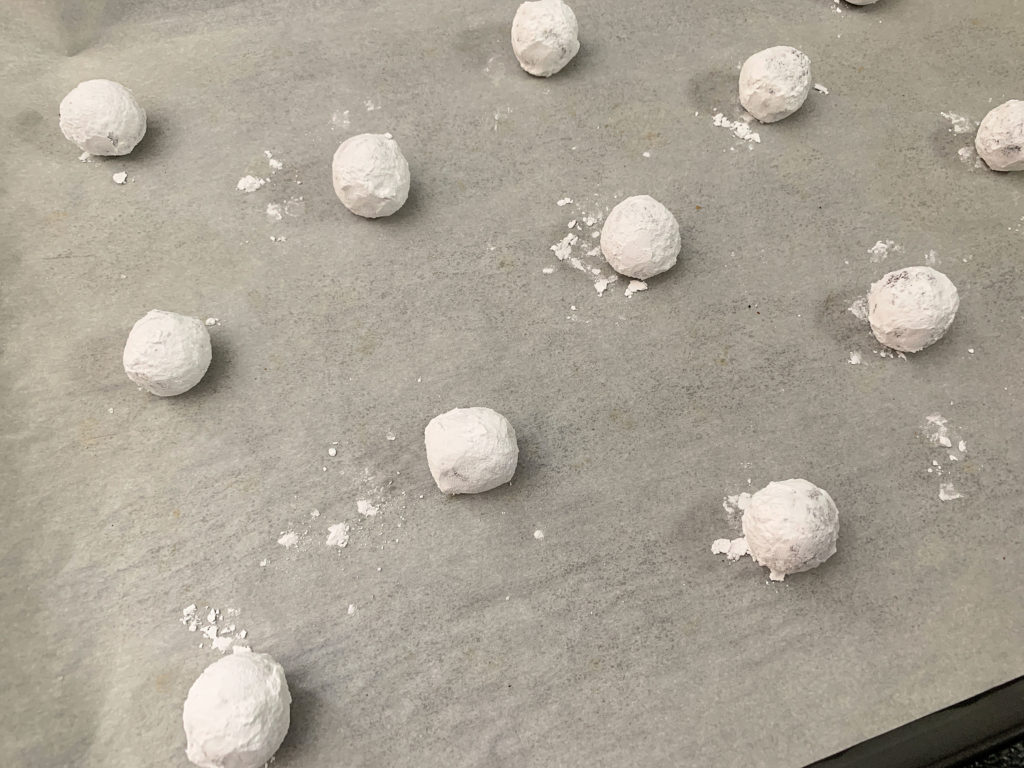 Let the cookies cool on a tray for a few minutes before transferring them to a cooling rack. Since they're loaded with chocolate chips, they will be a little soft straight from the oven, but will firm up as they cool.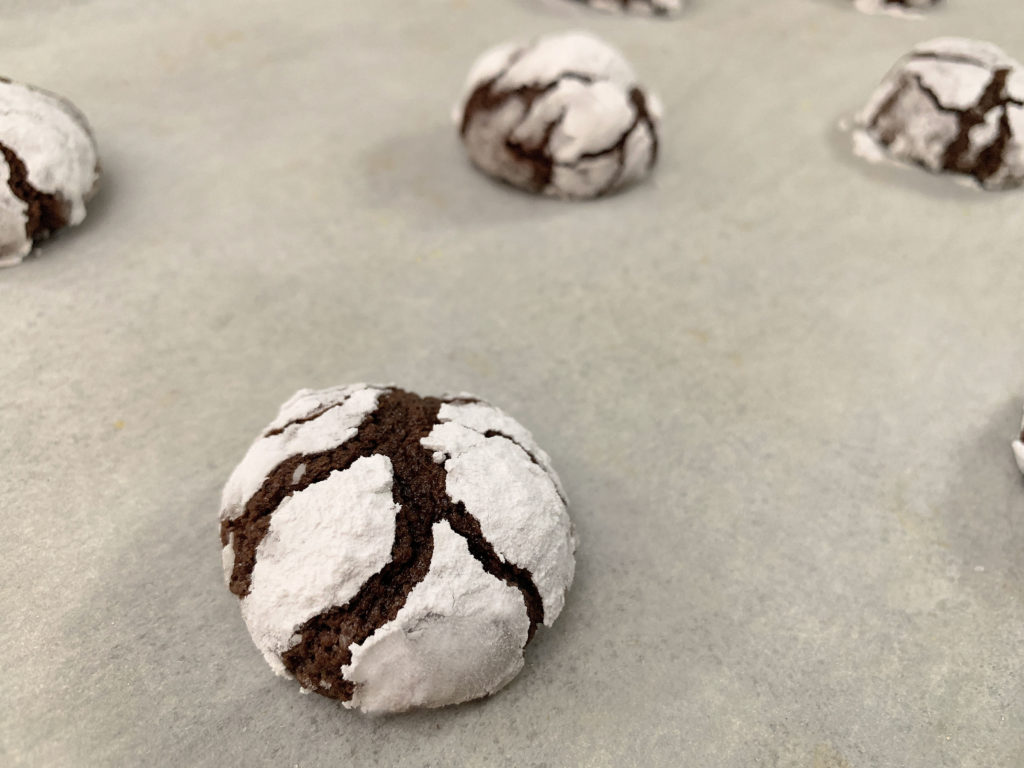 ---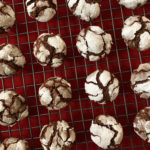 Print Recipe
Chocolate Crinkles
A decadent double chocolate chip cookie, dusted in icing sugar.
Ingredients
½

cup

butter

(softened)

1

cup

granulated sugar

2

large

eggs

1

tsp

vanilla extract

1

cup

all purpose flour

½

cup

cocoa powder

1

tsp

baking powder

1

cup

semi-sweet chocolate chips

½

cup

icing sugar

(for rolling)
Instructions
In a bowl of an electric mixer, beat together the butter and sugar on medium high speed until light and fluffy.

Beat in the eggs and vanilla.

In a separate large bowl, sift together flour, cocoa powder and baking powder.

Add the sifted dry ingredients to the butter mixture and stir until just combined.

Stir in the chocolate chips.

Cover the dough and chill for 2 hours.

Pre-heat your oven to 350°F.

Roll the dough into 1 inch balls, and then roll in icing sugar.

Place on a parchment lined baking sheet 2-3 inches apart.

Transfer to a wire rack to cool completely.