Tis the season for Christmas baking! This week I'm in full prep mode for my 13th annual Christmas baking marathon. Last year I spent an entire weekend in the kitchen and ended up with over 1,000 cookies. That's a new personal record!
Preparing to make this many cookies takes a lot of effort. If you're fairly new to this blog, and haven't followed along with my Christmas baking antics before, you can check out this post I wrote previously on how I prepare each year for this intensive bake-off.
Since prep work takes time, I wasn't able to bake anything new this week, so I thought I would share with you a collection of all the cookies I made last year, plus a few additional treats. This year I will be making most of the same recipes listed below, but will be adding a few new additions, so stay tuned for those!
In the meantime, happy baking!
These are one of my all time favourite cookies. They're perfectly spiced, and slightly soft, with a thin, crispy, sparkly sugar coating. You'll want to eat them before you even get them in the oven!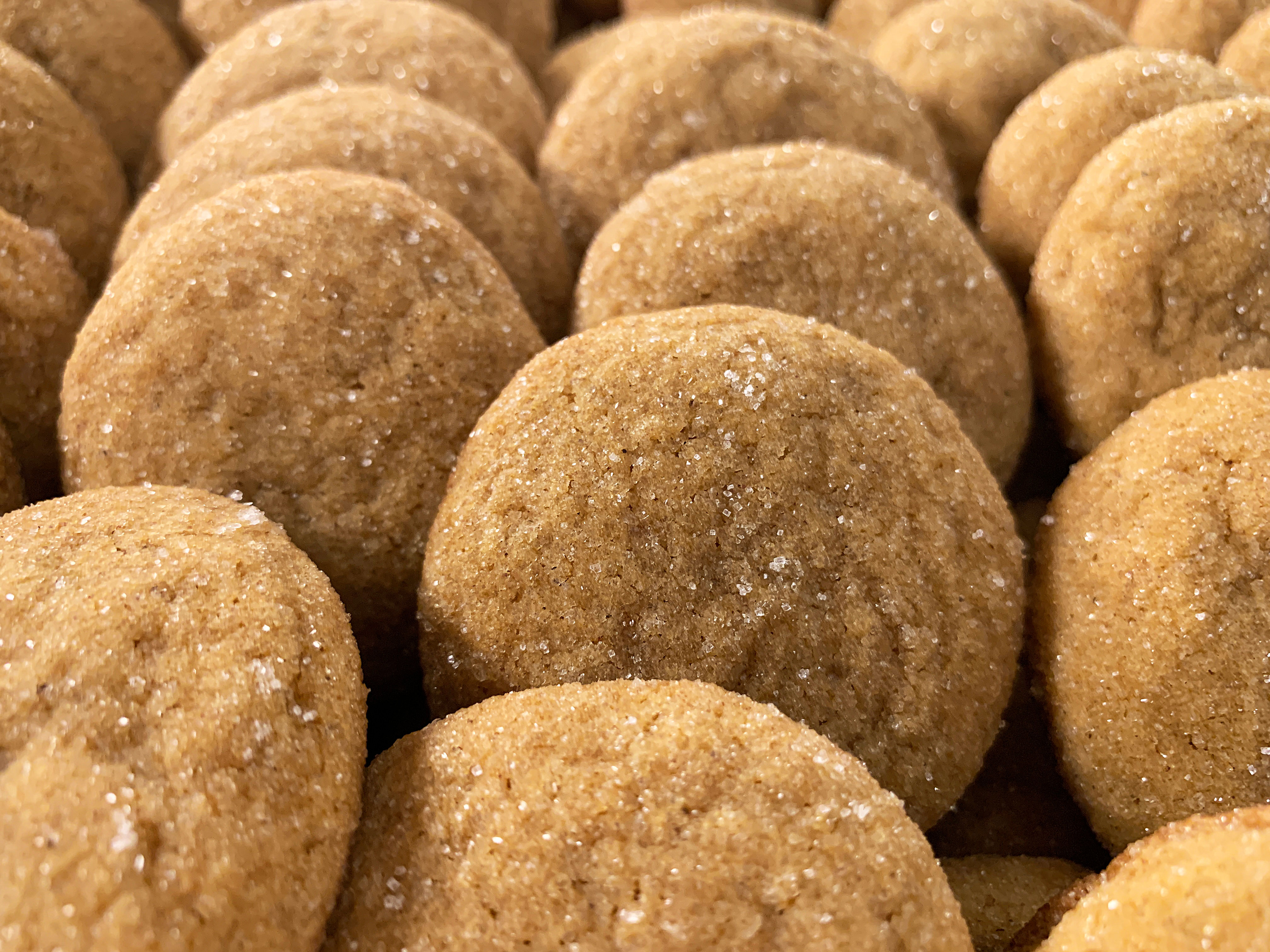 You can never go wrong with a classic buttery shortbread cookie. These cookies can be rolled and cut into any festive shape you want. Dipping them halfway in some melted chocolate is never a bad idea either.
Bright, citrusy, orange zest is what really shines in these cookies, while the cranberries add a complimentary tartness against the subtle almond base.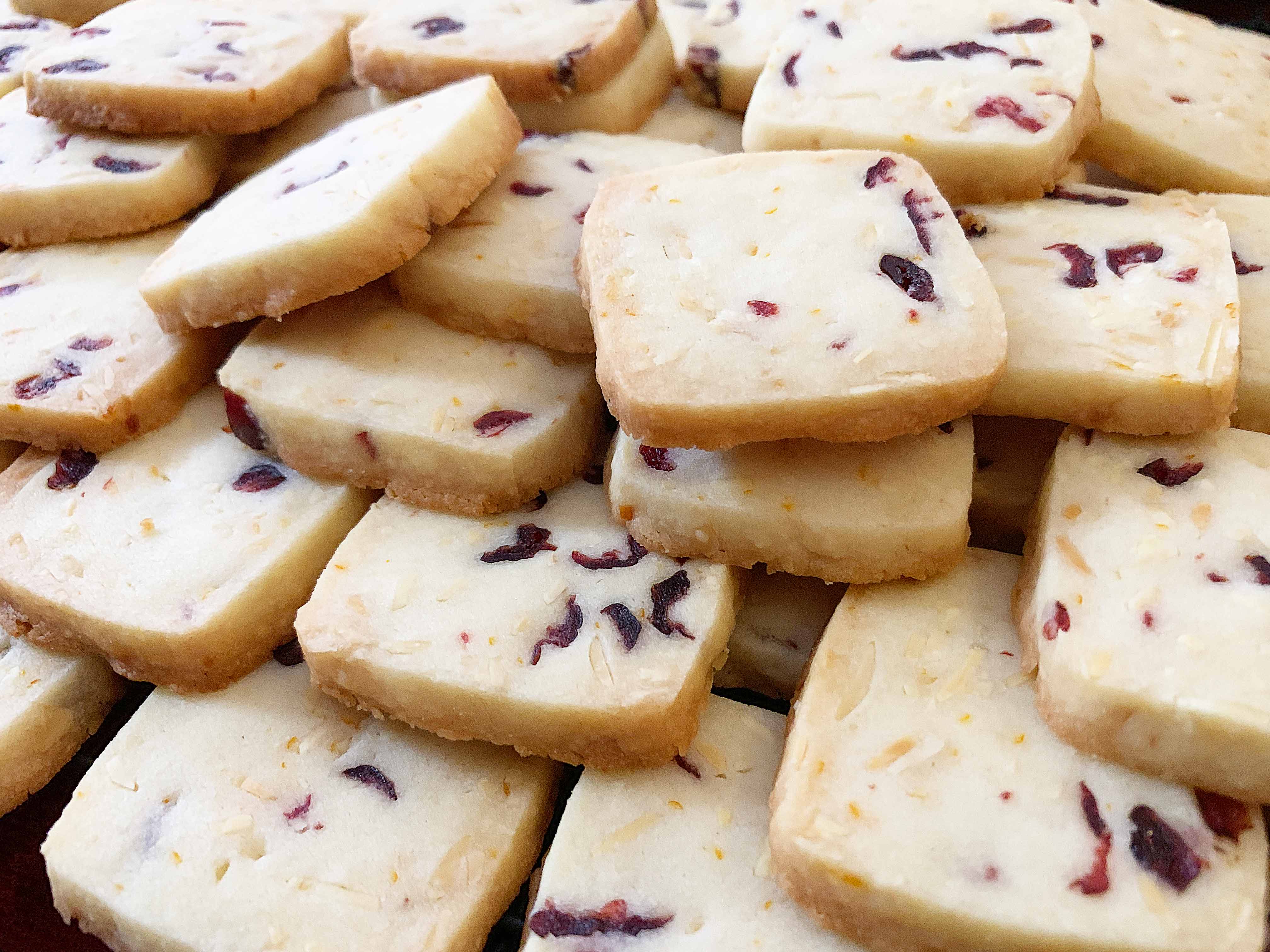 These decadent cookies are perfect for any chocolate lover. They're rich and fudgy, and almost brownie like in texture. A coating of icing sugar gives these cookies their beautiful crackled exterior .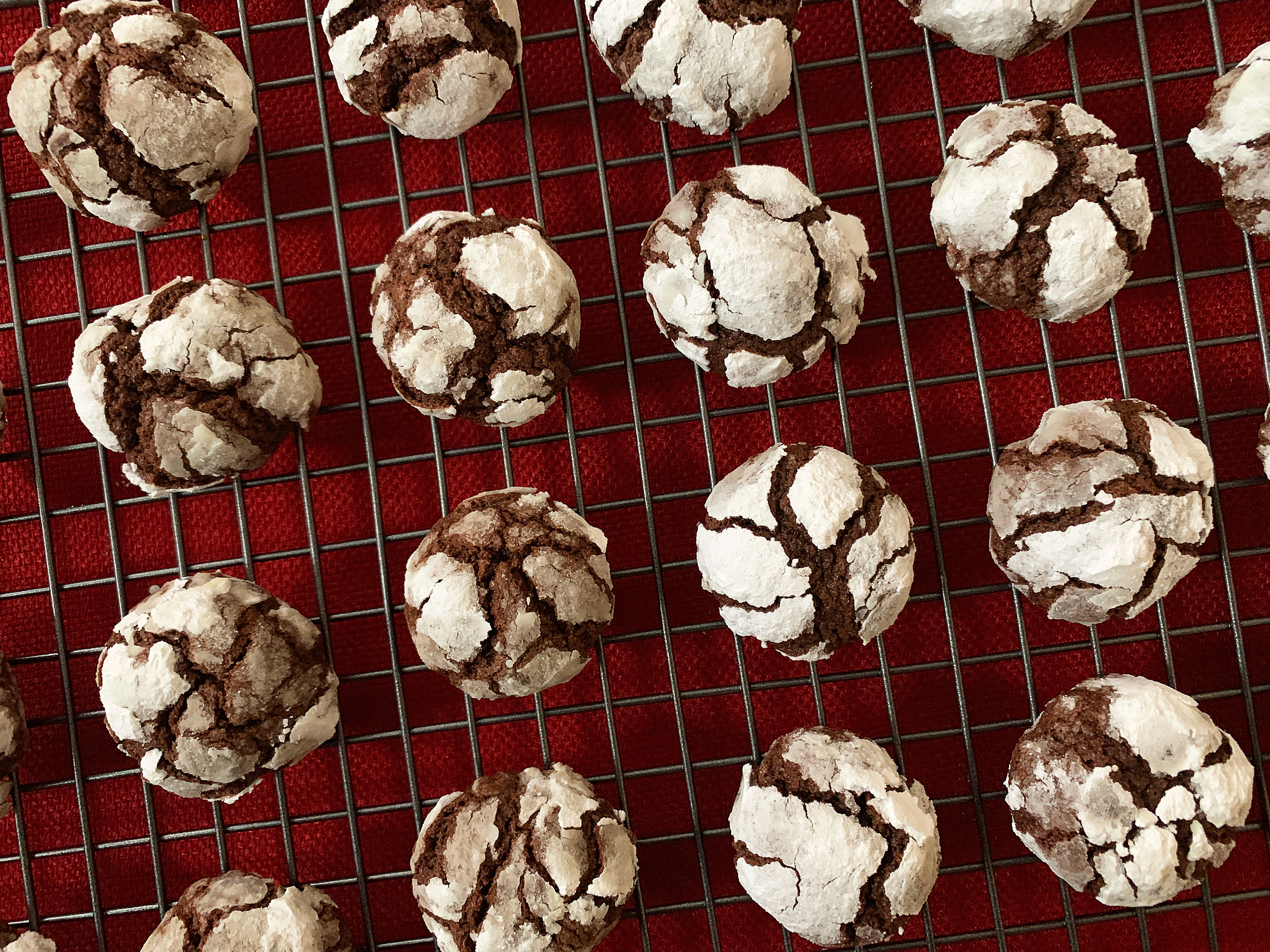 Buttery shortbread smothered in rich caramel and milk chocolate. If you like Twix bars, then you should definitely try this homemade version.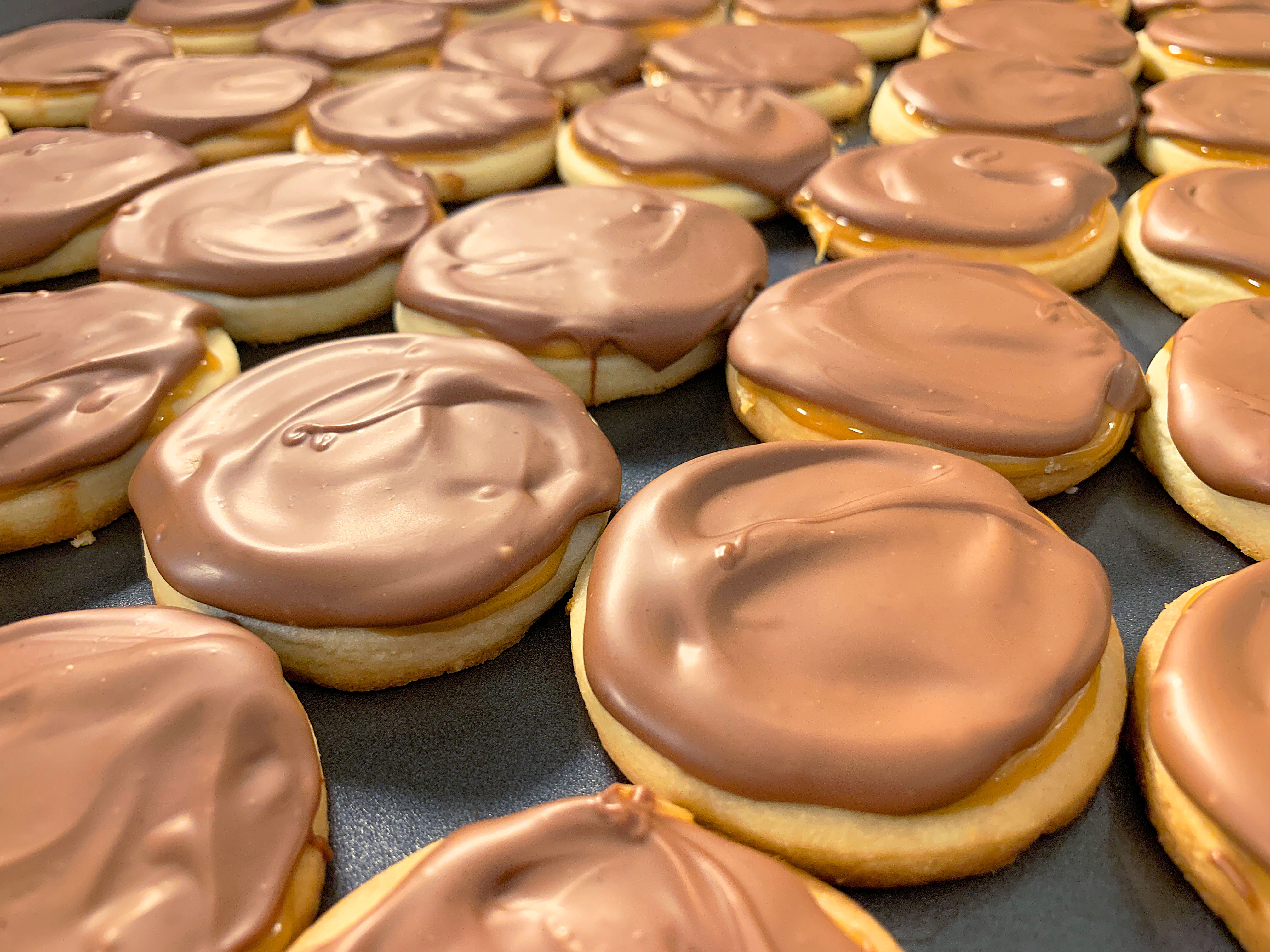 These cookies are delicately spiced with loose leaf chai tea. The snowflakes on top add an extra hint of sweetness, and the snowflake pattern makes them extra festive!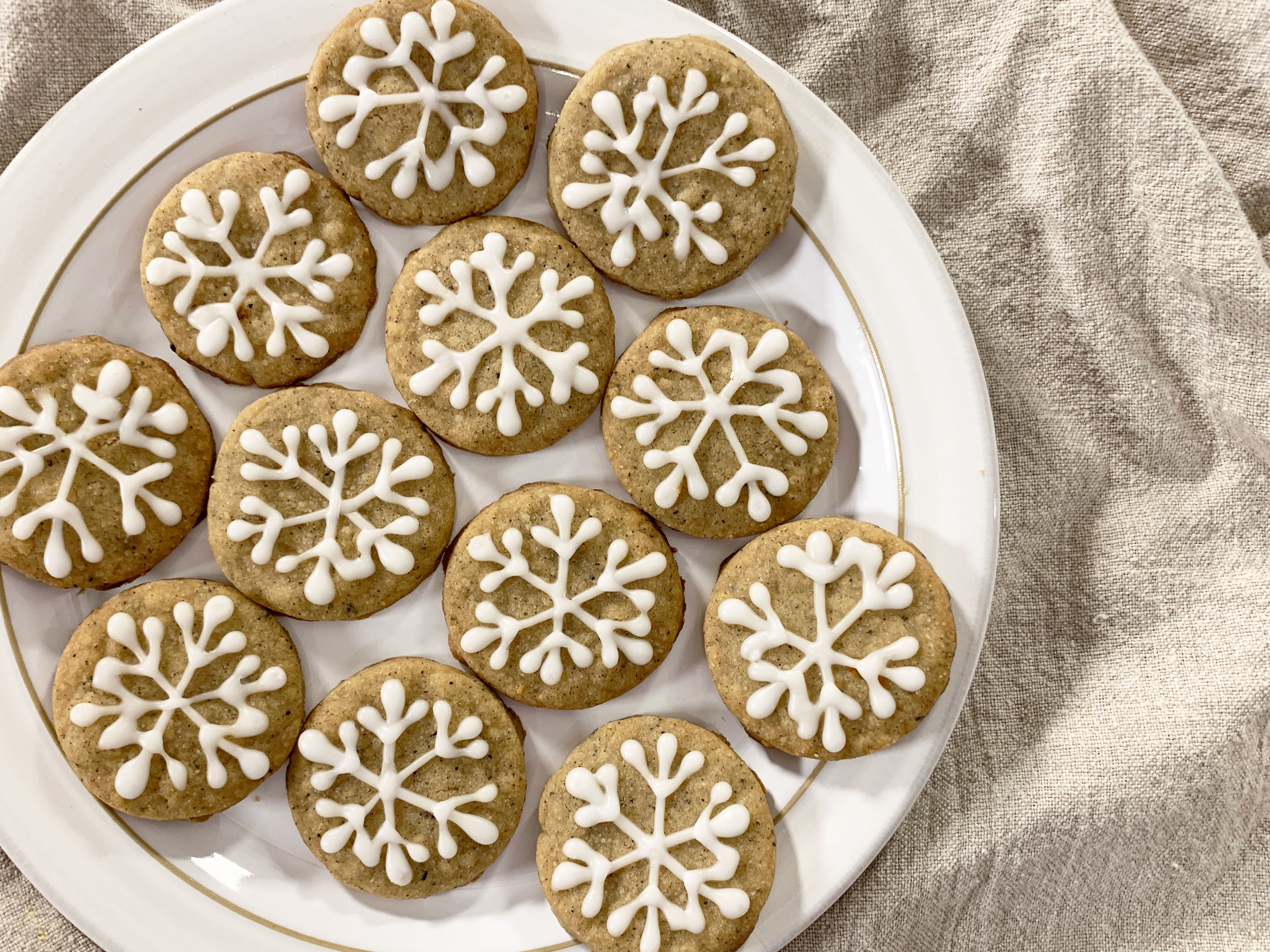 These cookies are beautiful in their simplicity. The cardamom and almond flavours are enhanced with just a hint of orange zest. They also look adorable rolled out into their little moon shapes.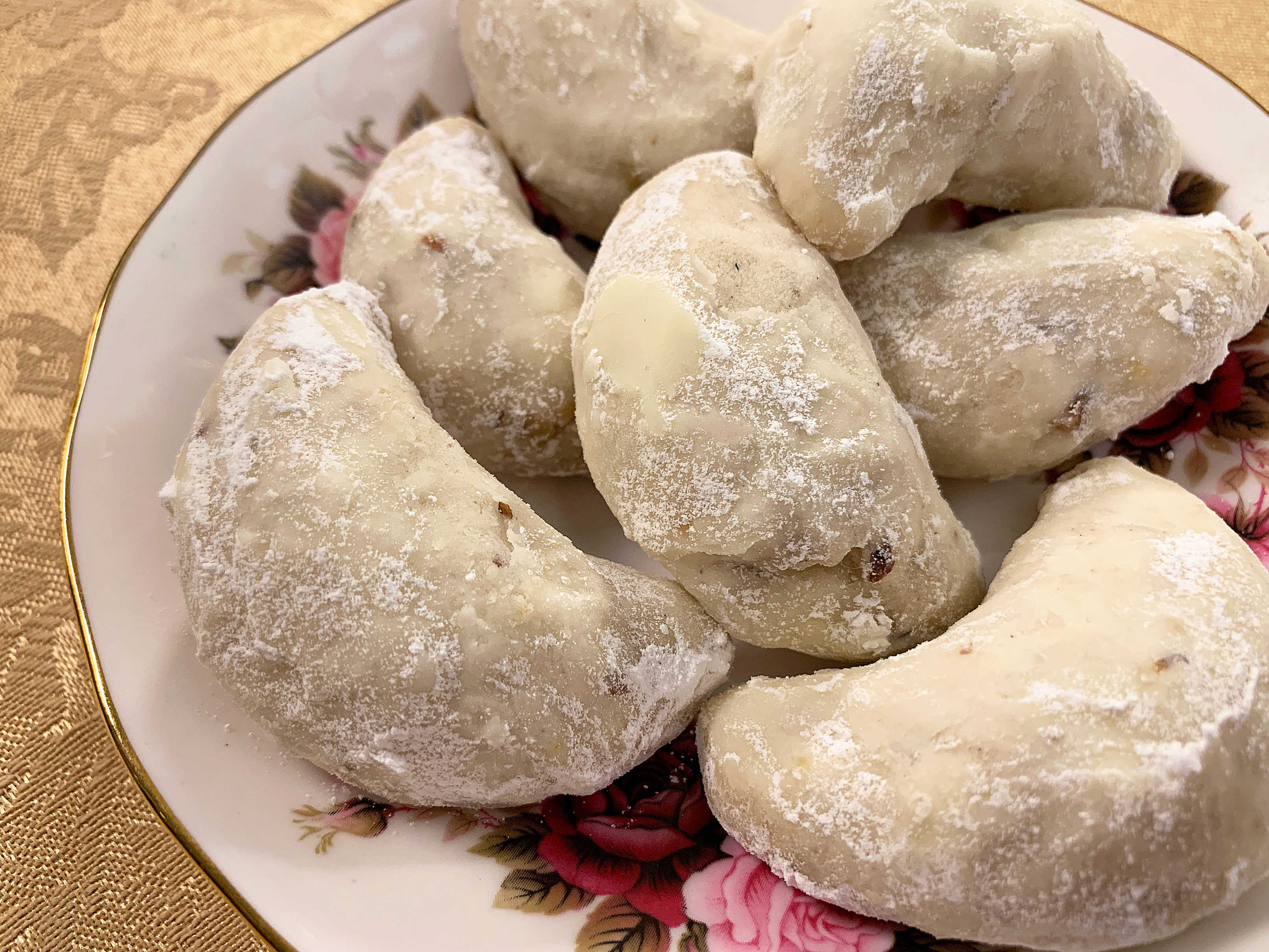 A hint of orange zest compliments the flavour of these subtle but fragrant earl grey tea cookies. They pair perfectly with with a hot cup of tea and a good book.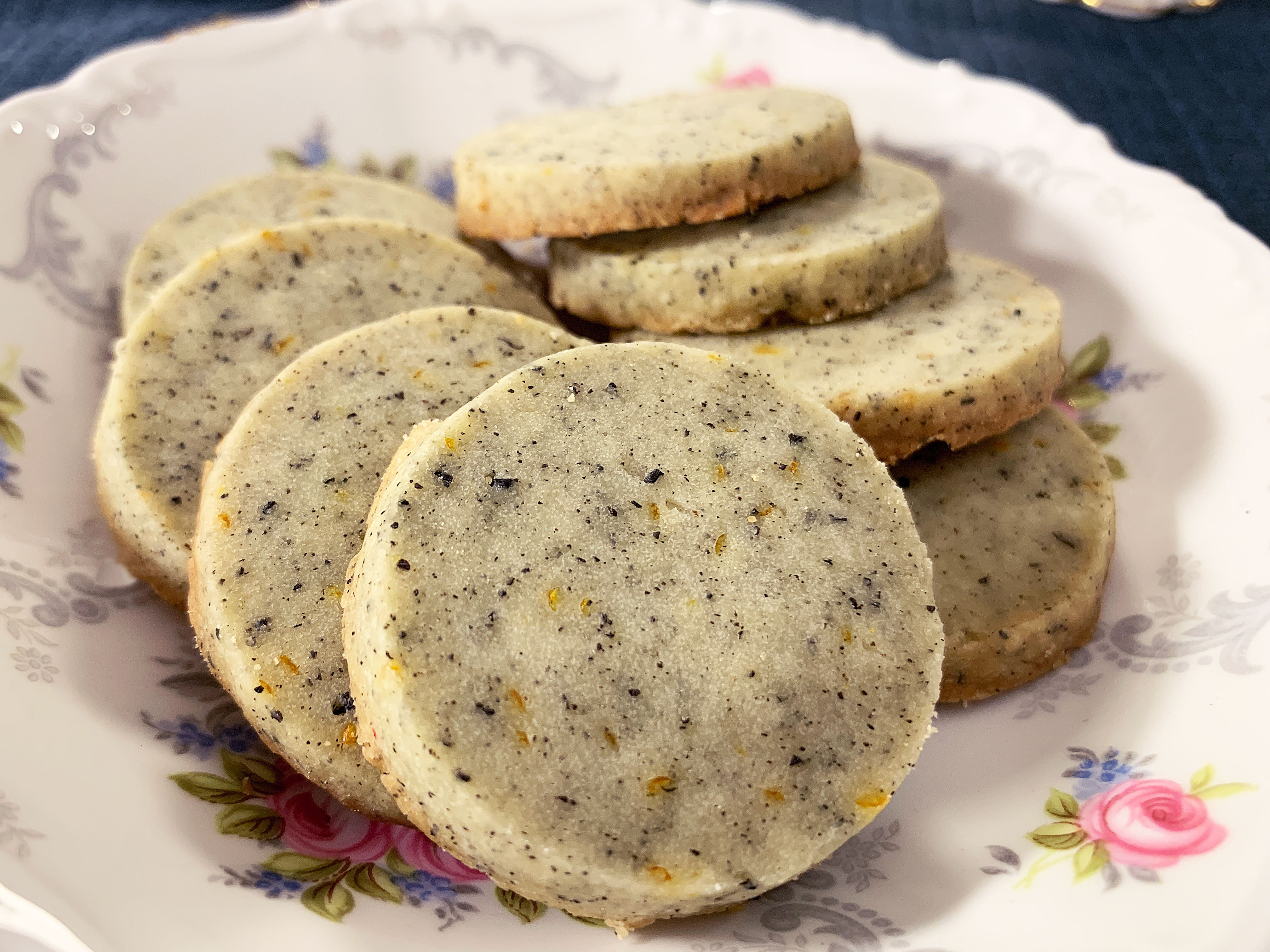 These little mushrooms look fantastic on top of a yule log cake. The caps and stems are piped separately and then glued together with melted chocolate.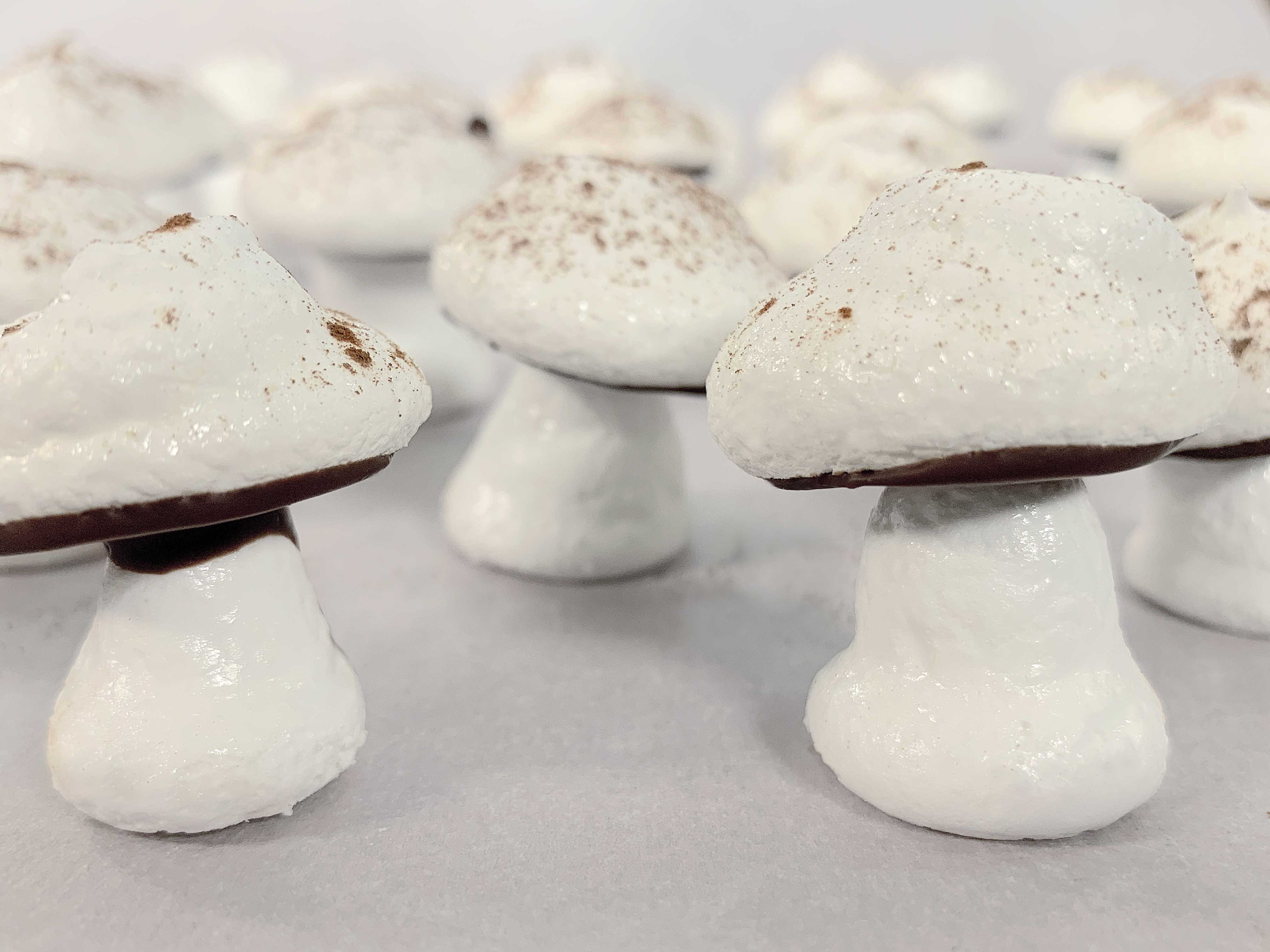 This is Collin's favourite cookie. This simple, classic, shortbread recipe is taken to a whole other level by mixing small toffee pieces into the dough. These cookies have been a fan favourite for several years running.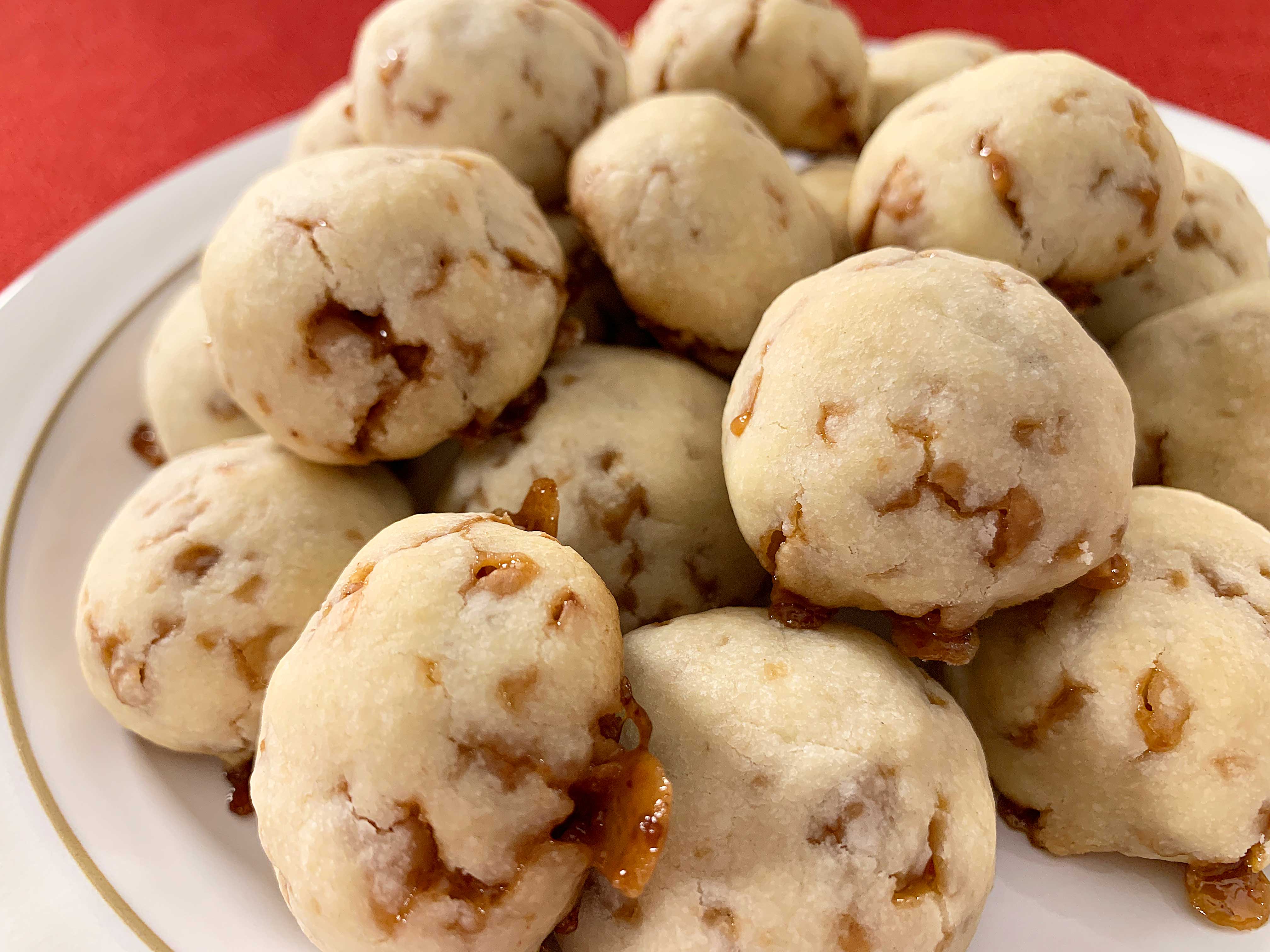 These extra boozy rum balls are made with real rum! None of that silly extract flavouring. After all, if you're going to have a rum ball, have a rum ball.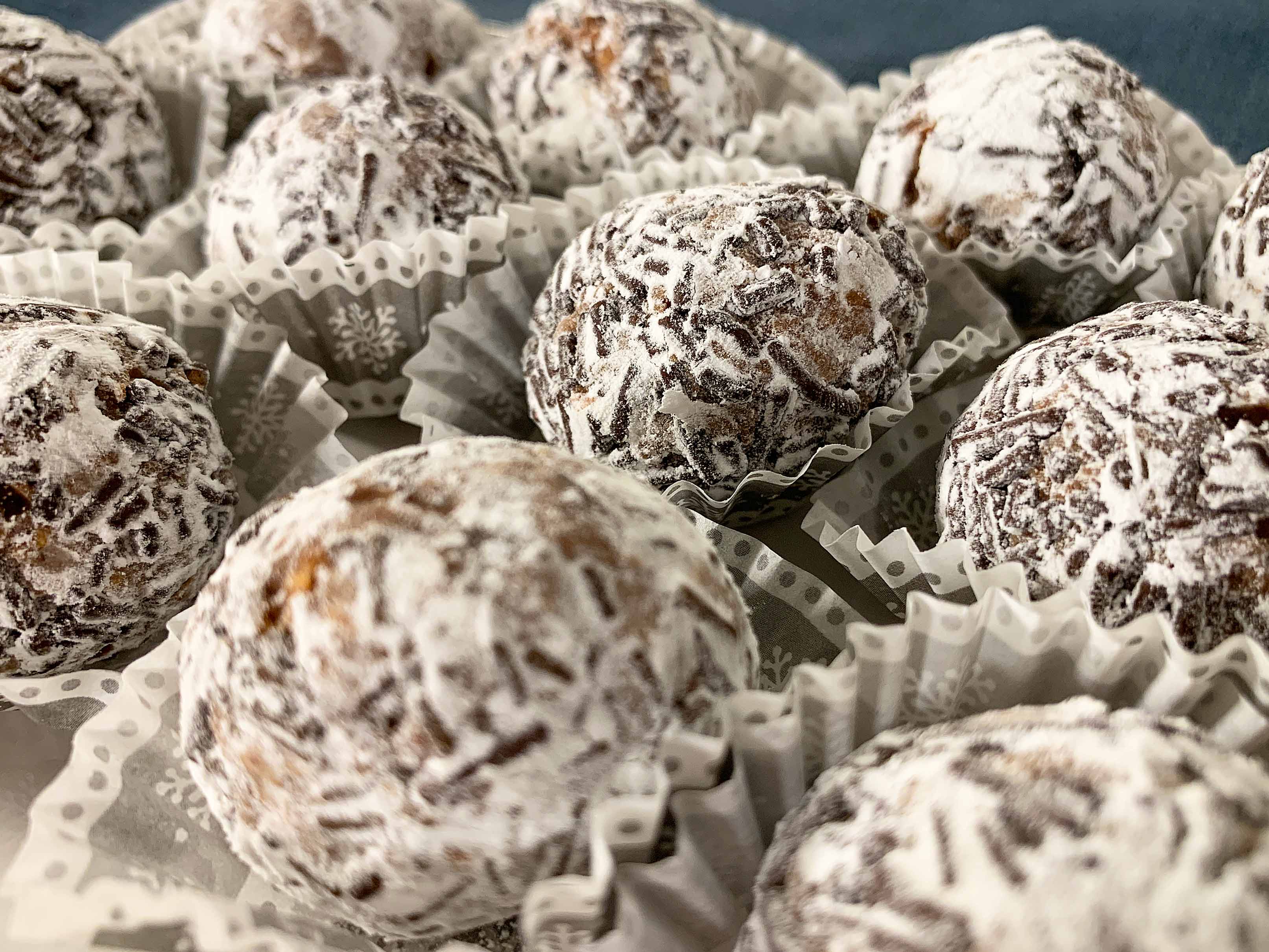 I make these bourbon balls with Jack Daniel's (I know, it's not technically bourbon), but the beauty is you can use whichever bourbon (or whiskey) you prefer. Just be sure to dip them in melted chocolate to seal in all the flavour!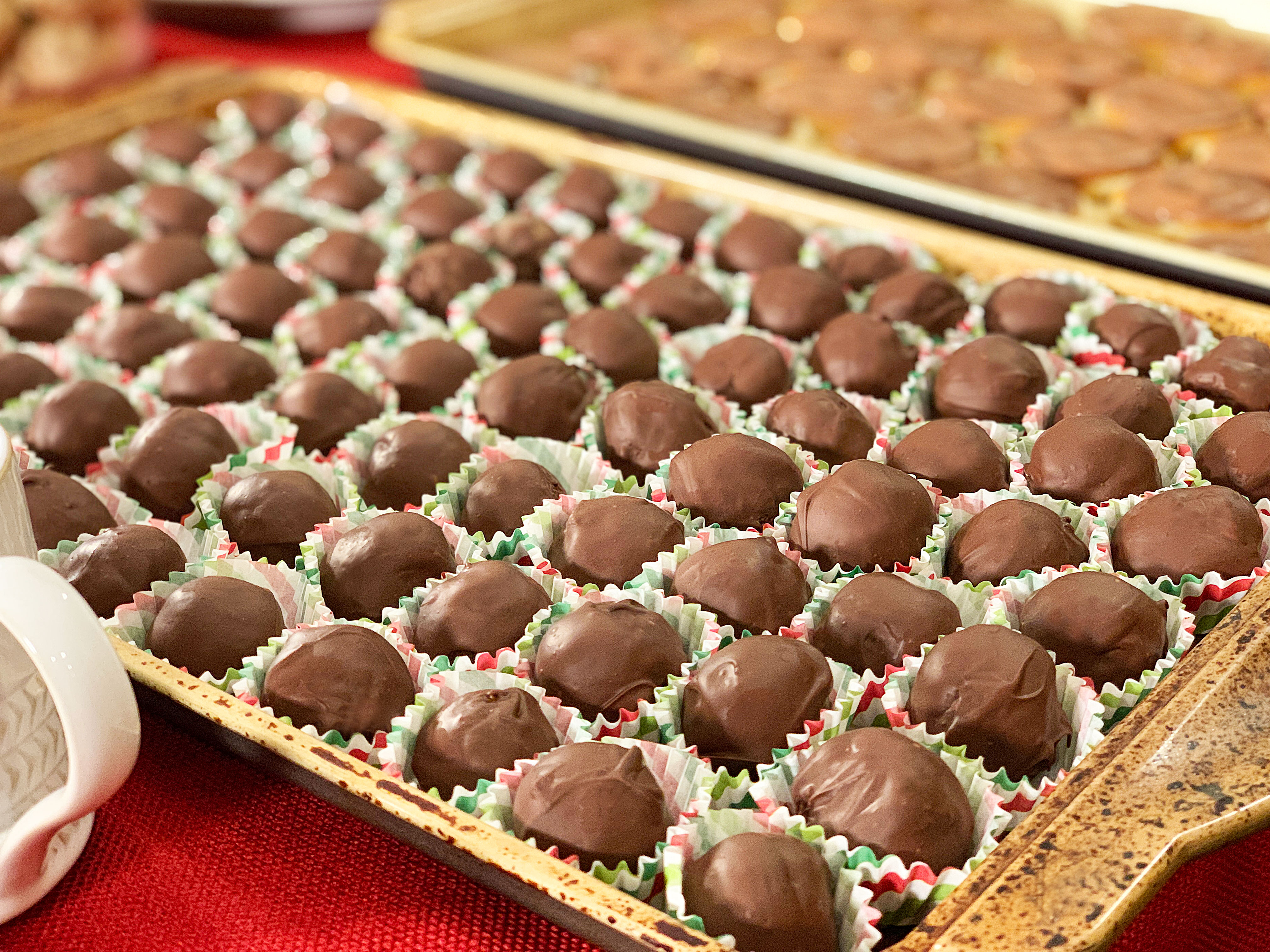 These holiday rice krispie treats are simple, fast, and loaded with childhood nostalgia. Perfect for last minute holiday gatherings. No one can say no to a rice krispie treat!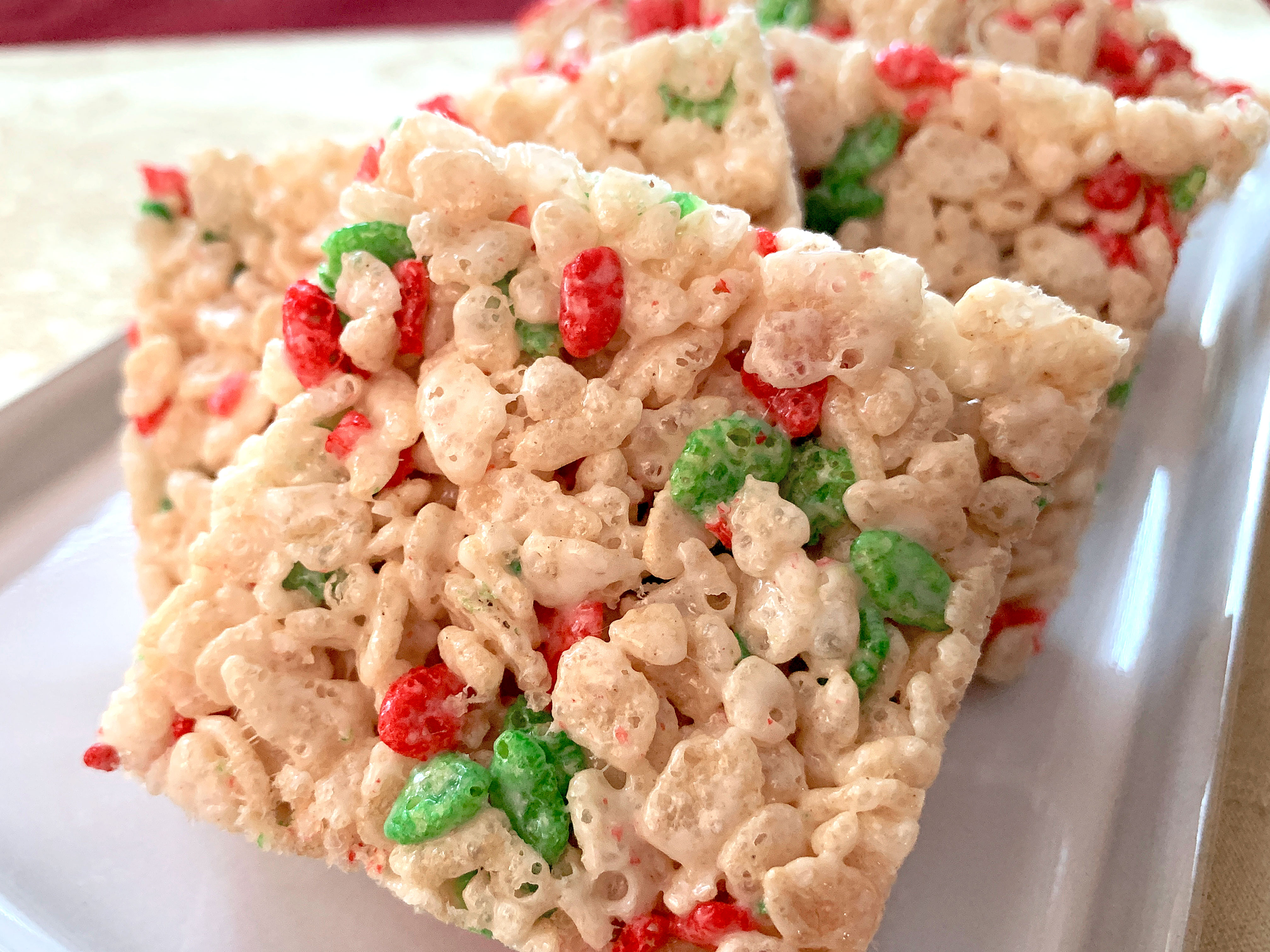 A Canadian classic composed of a semi-sweet chocolate top layer, a creamy custard centre, and a chocolatey base made of coconut, graham wafers, toasted walnuts and cocoa.
There are so many ways to enjoy these fluffy, homemade marshmallows! Add them to a big mug of hot cocoa, turn them into s'mores, dip them in melted chocolate, or just eat them on their own.